The Music Manor in Varbuse
The Varbuse Manor dairy farm became an independent Manorial Estate in the middle of the 18th century. After several changes of ownership, in 1887 Harald von Samson-Himmelstjerna bought the Varbuse Manor and the nearby Karaski Manor, and moved into the single-story Varbuse Manor House as a newly married man. The Manor kept dairy cattle, horses and the Dairy, and organized the battues. The Varbuse and Karaski Manors was nationalized during the Land Reform, in 1920.
Before and after the Second World War, there was a Community House, later a Library. The wooden Manor House was destroyed in fire, and the new Living House, built in replacement, burned also down.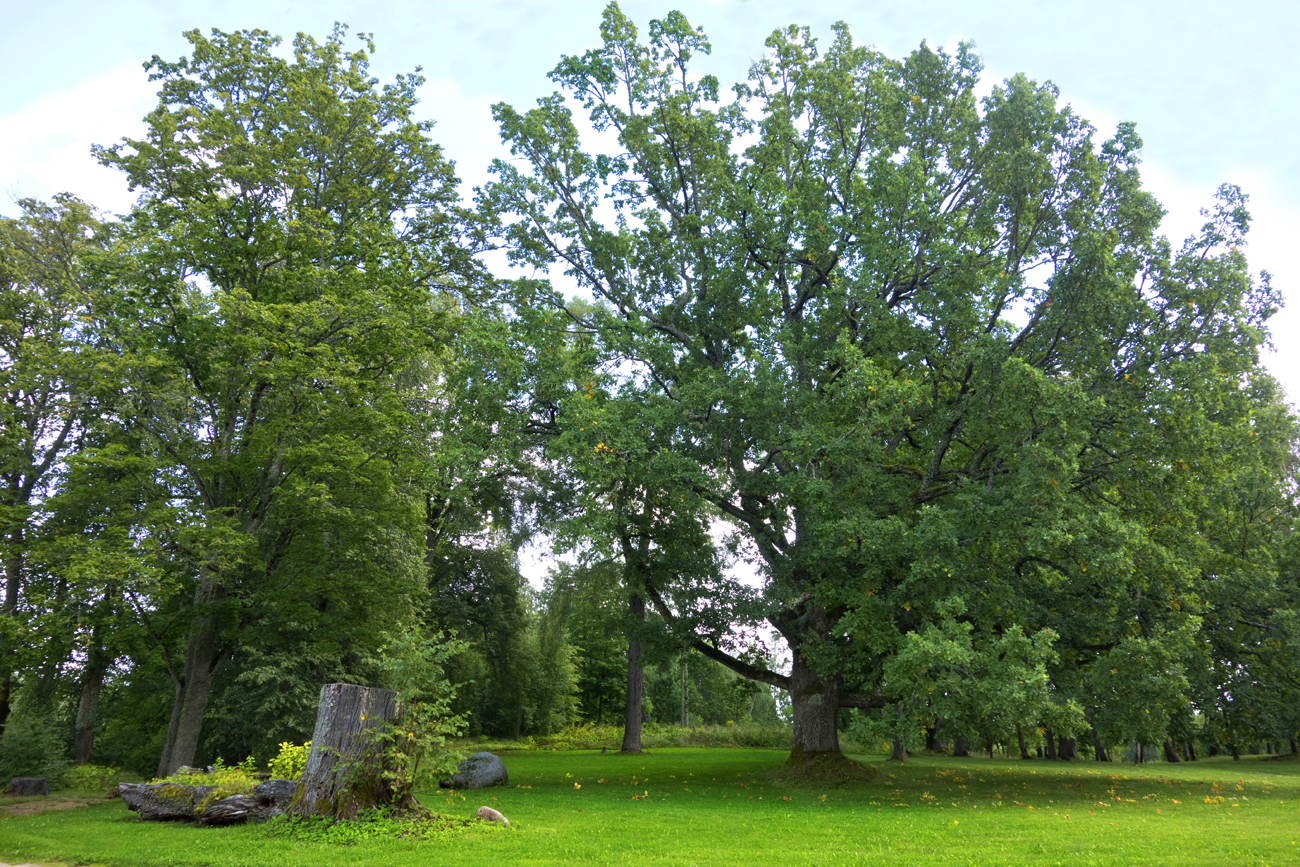 Free style Manor Park was designed in the second half of the 19th century. In the park grows a large bifurcated Varbuse Gray Walnut Tree, 17 m high and 4 m circumference. This European dendrology rarity was protected as a cultural monument, but was excluded from protection in 2018.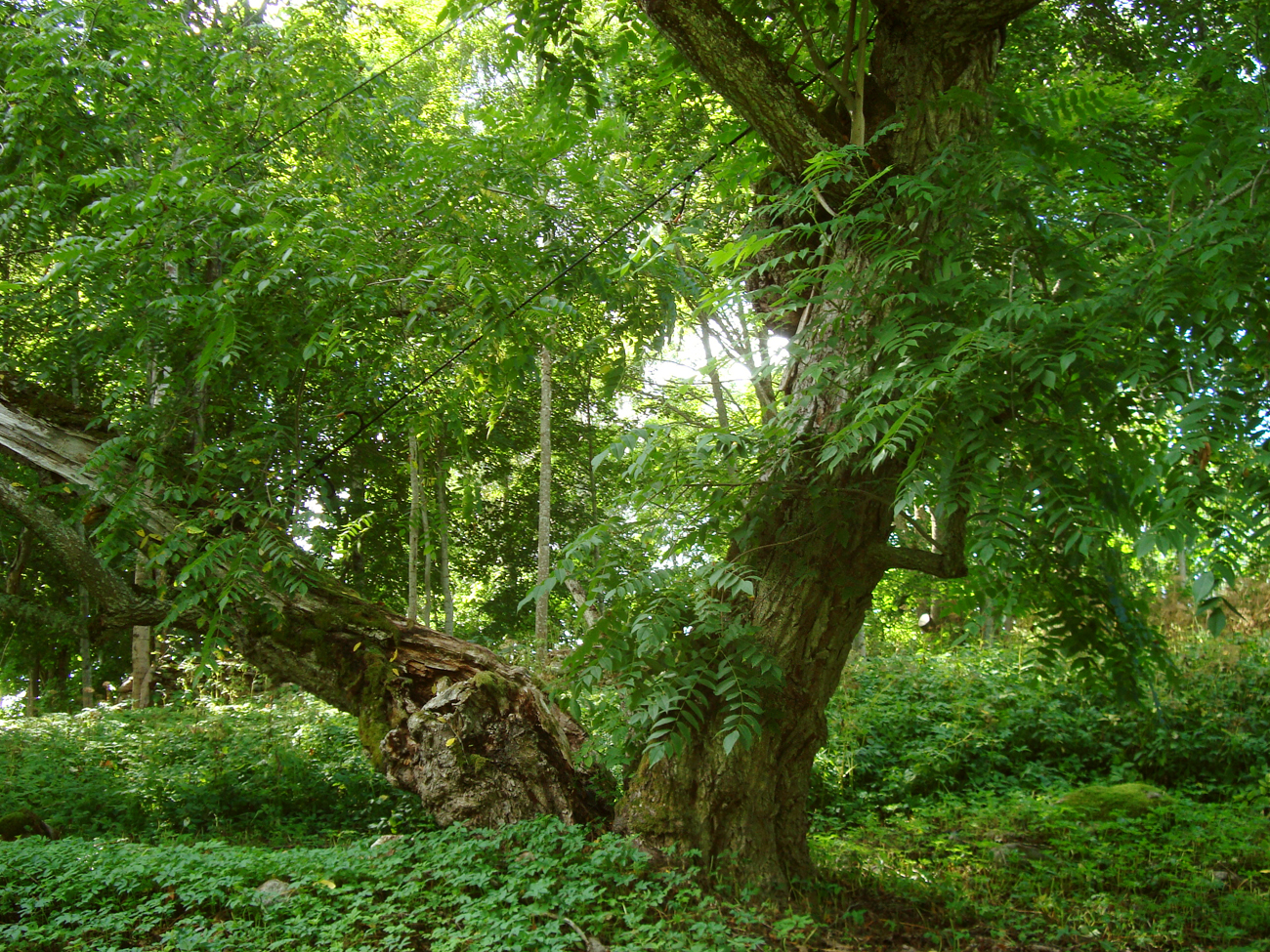 Some buildings have also been preserved: A Barn-Dryer, a Stable-Carriage House and a Workers Building. Two brick underground Cellars in the Manor park has also preserved.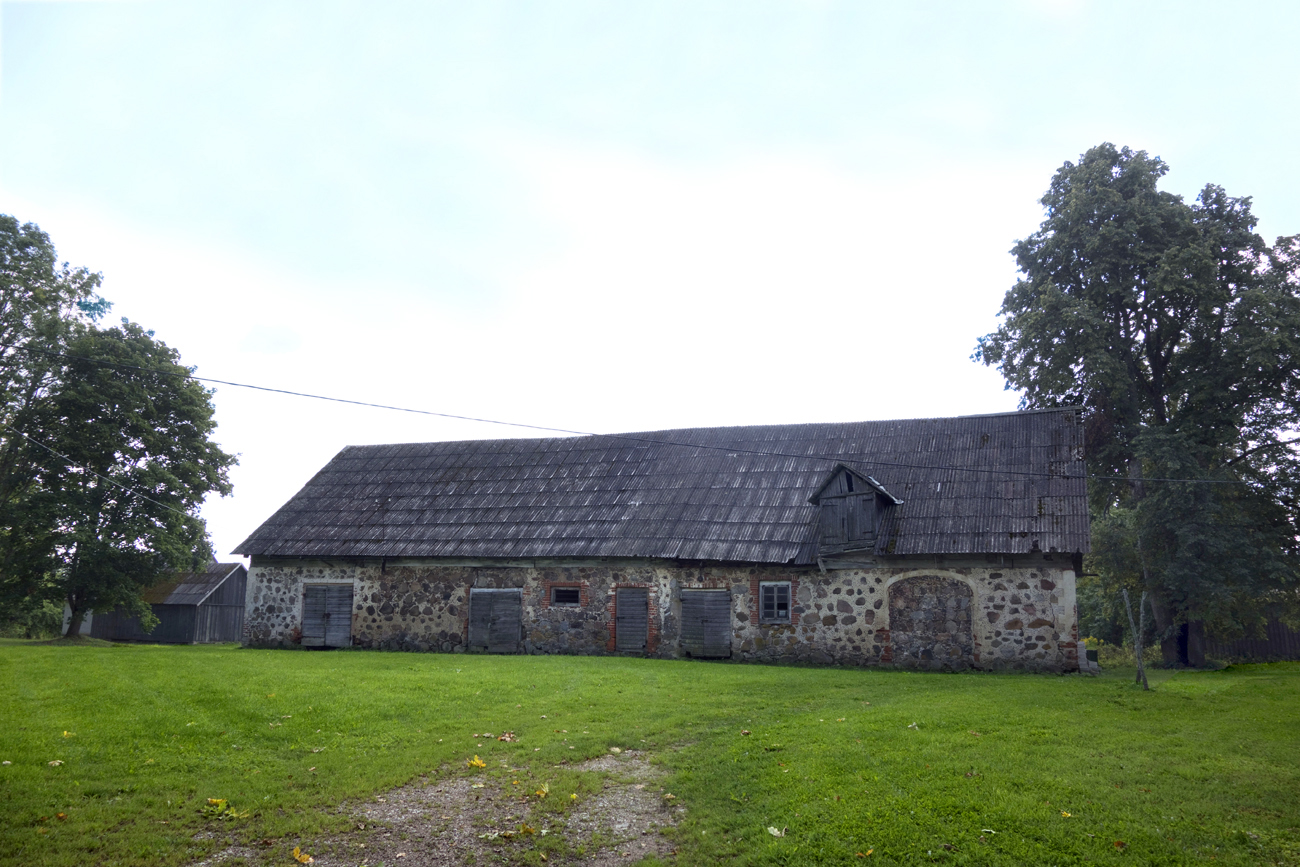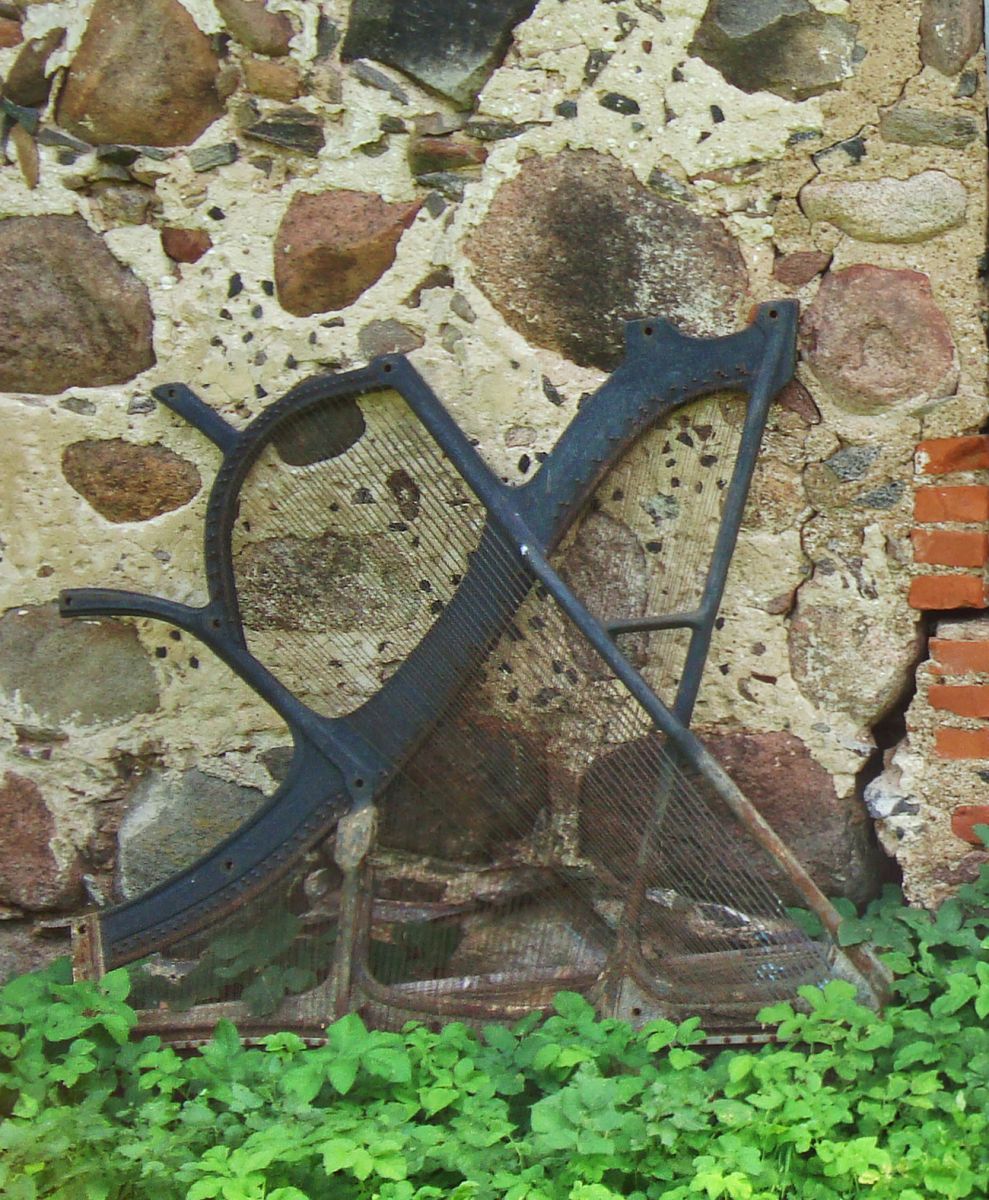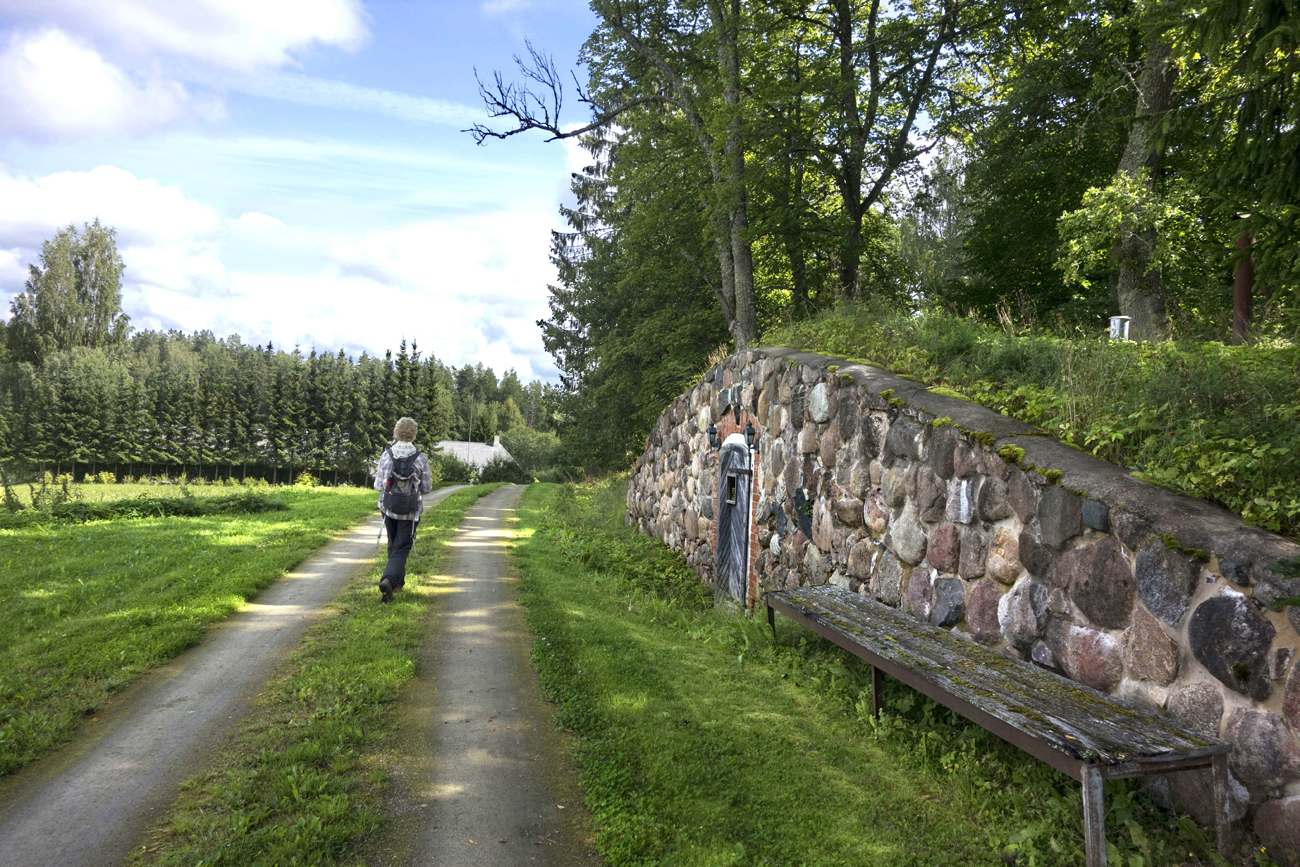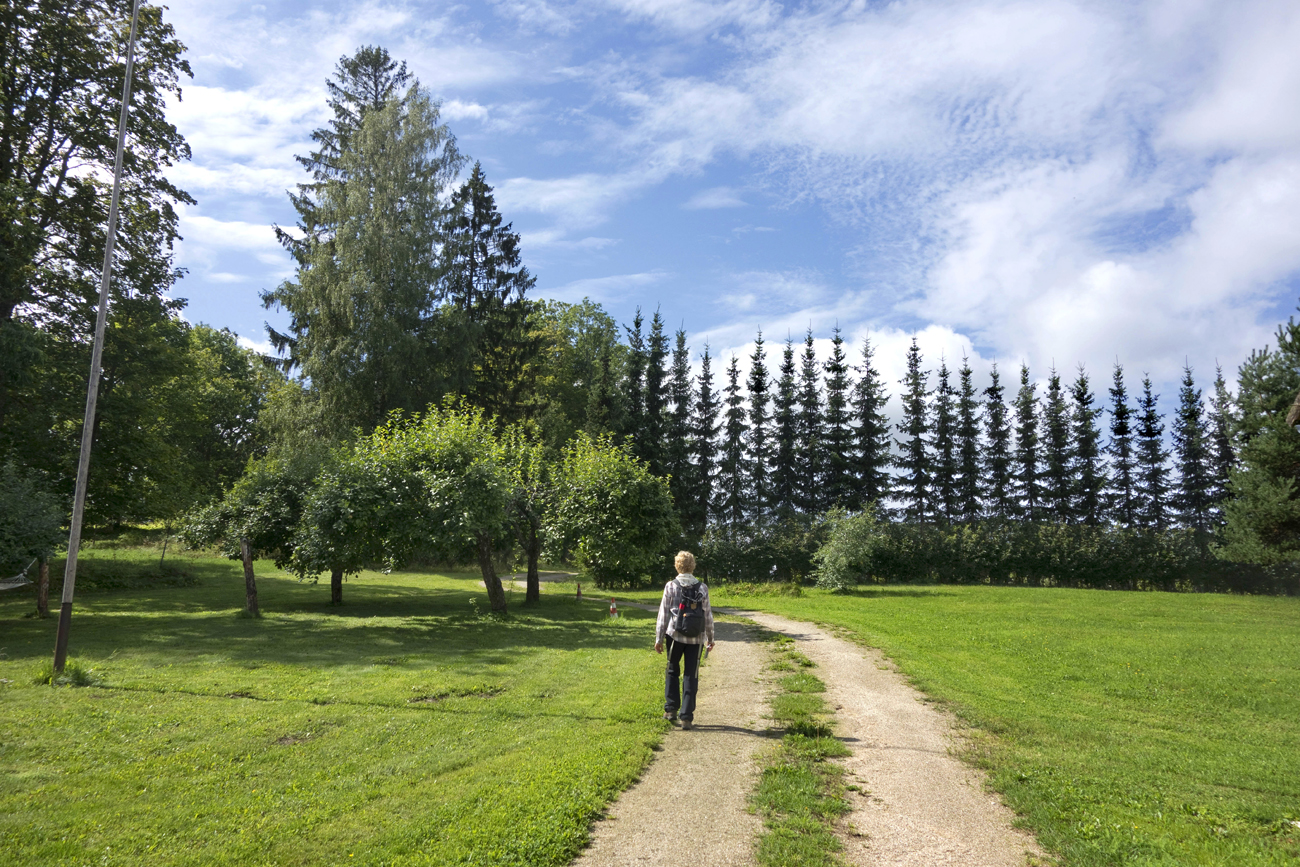 The Varbuse Manor Non-Profit Society deal with development of Manor. In the former Barn-Drier Building is a Music Manor, based on Varbuse's long-standing choir singing traditions. They organizing music events, renting rooms for parties and trainings, hosting and catering guests, but only the large groups.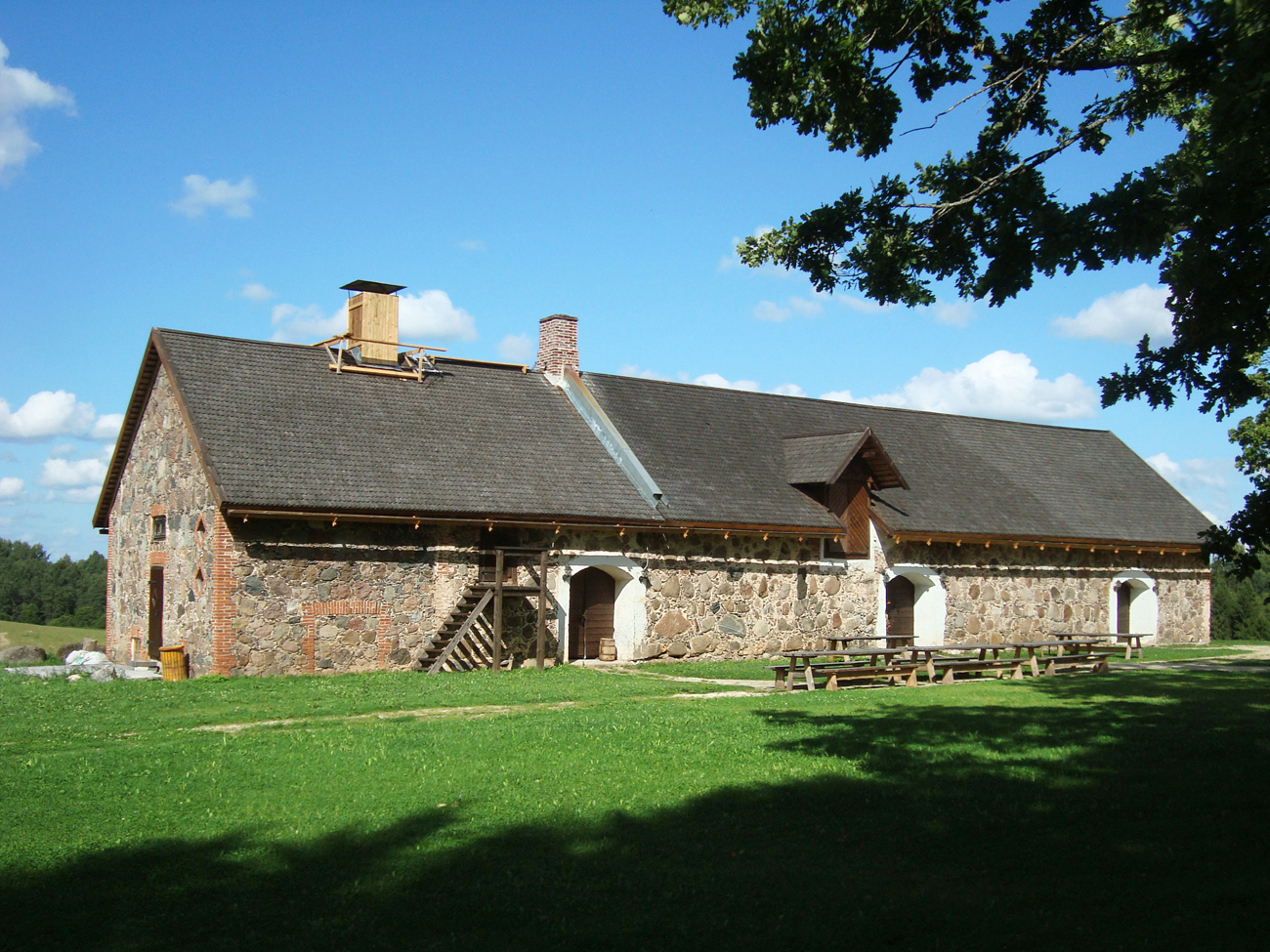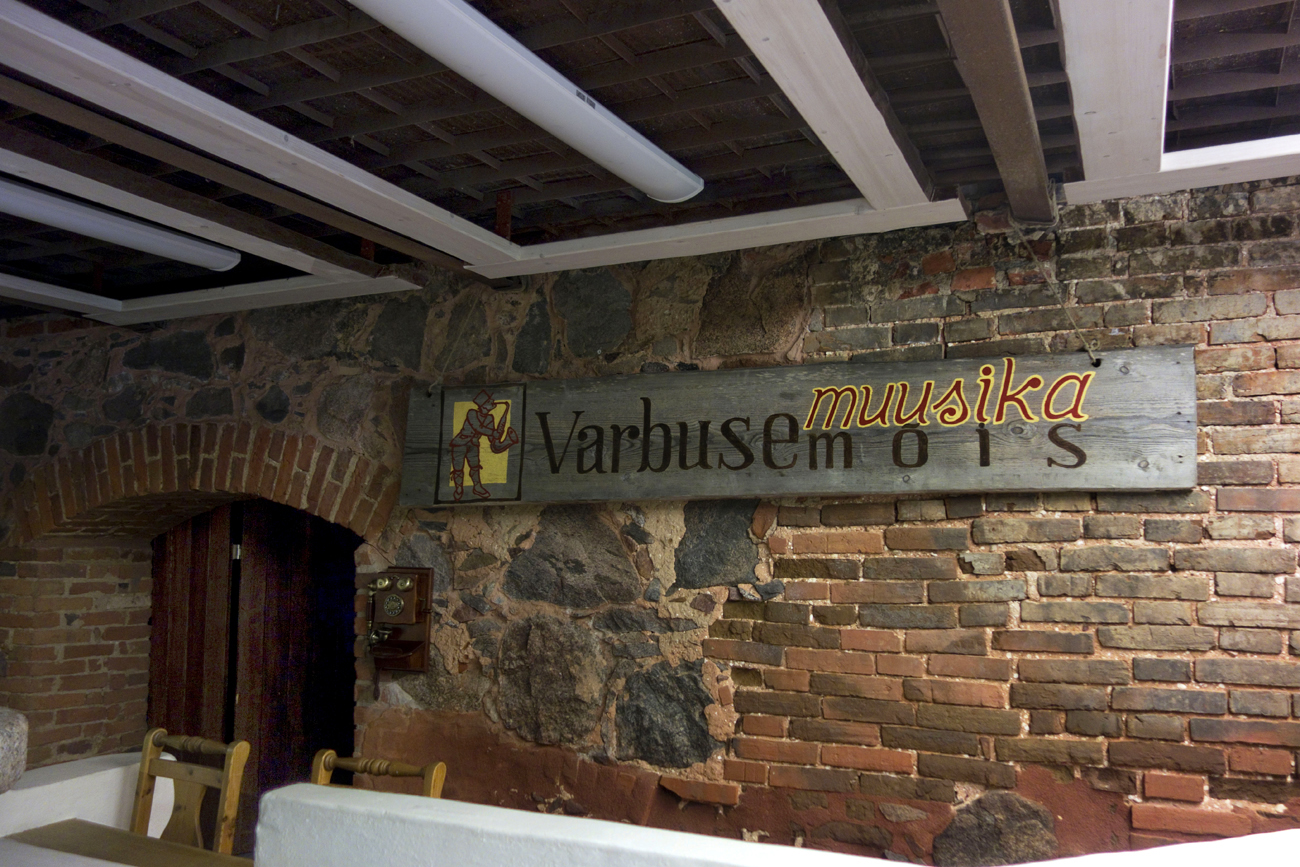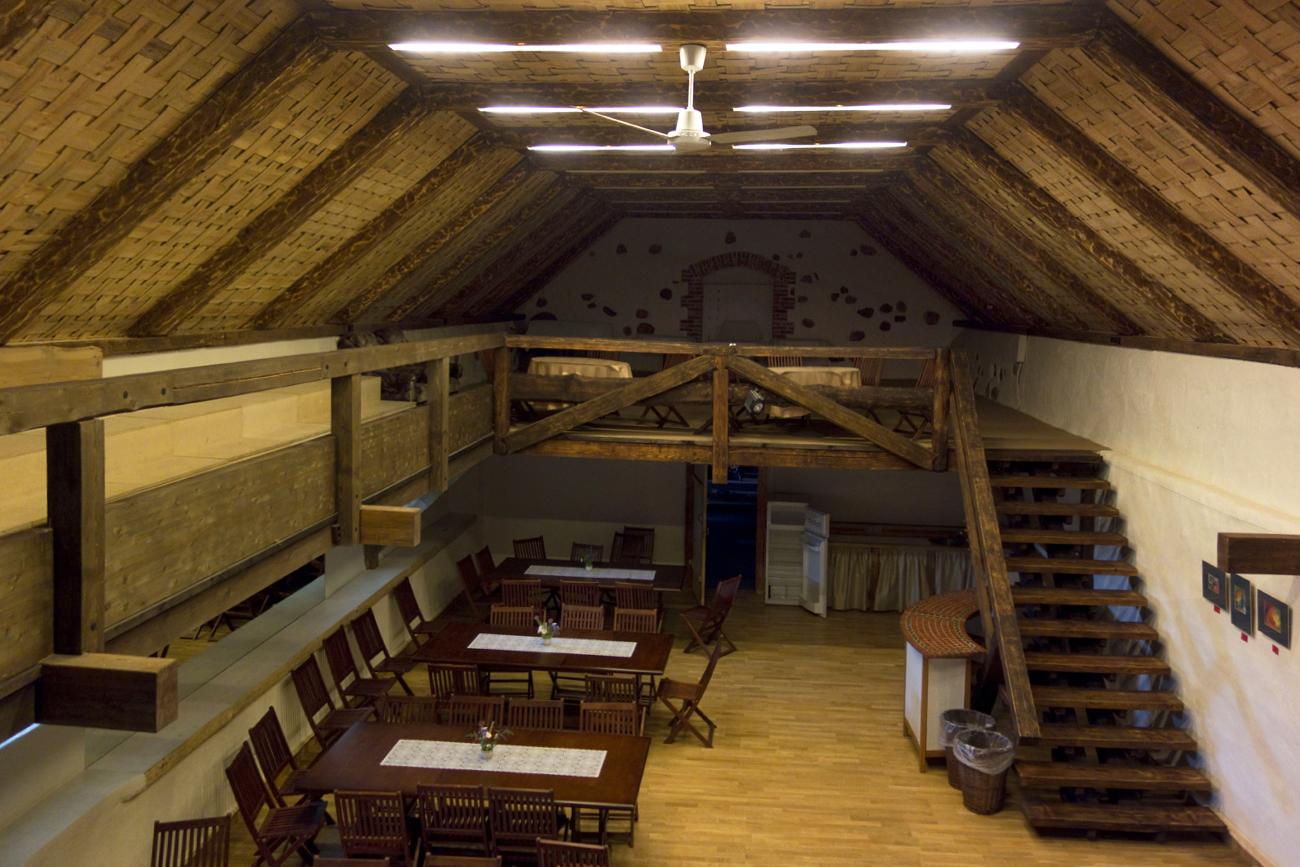 We were hoping to find a place to stay for Pilgrims, in Music House, but no individual travelers are not expected here. Sorry, but let's move forward!

To our next destination, in the Estonian Road Museum, it is not fahre from here. Knowing that, at we are walking on the Old Postal Road, where has been driven a trade and mail carts, a carriages, stepped peasants, warriors and travelers, is raising the mood. Perhaps the Pilgrims feet has been stepped here also in ancient times? Our further Pilgrimage Road from the Varbuse Music Manor to the Mustajõe River (Black River), is partly a historical Postal Route.

By Daila Aas, in August, 2019
Sources
https://www.postitee.ee/postitee-reisijuht/ihamaru-puskaru
https://register.muinas.ee/public.php?menuID=monument&action=view&id=23699
https://docplayer.org/54081849-Varbuse-moisapargi-muinsuskaitse-eritingimused.html
https://infoleht.keskkonnainfo.ee/default.aspx?state=103;68547593;est;eelisand;;&comp=objresult=kava&obj_id=740165860
https://www.envir.ee/et/uudised/looduskaitsevaartuse-kaotanud-uksikobjektid-arvati-kaitse-alt-valja