Lake Janukjärv and Tiksi farm
Today, Janukjärv is not exactly a well-known place, as it is not close to big roads, nor does it have a nice sandy beach. However, a long time ago fierce fighting took place on the shores of this lake. During the Great Northern War (1700–1721) the Swedes stood in the north and the Russians on the south side – for seven months! The legends tell the tale a bit differently. According to one, the drought lasted, the lake was beginning to dry up, and as there were many soldiers, they drank all the water from the lake. The Russians then raced after the Swedes across the empty lake. Afterwards, it became as it had been before.
Another tale claims that a large number of wounded Swedish soldiers once stopped in the valley near the lake; they were thirsty and wished to drink from the lake. But on their way to the lake they died of thirst – hence the name Janukjärv (thirst lake).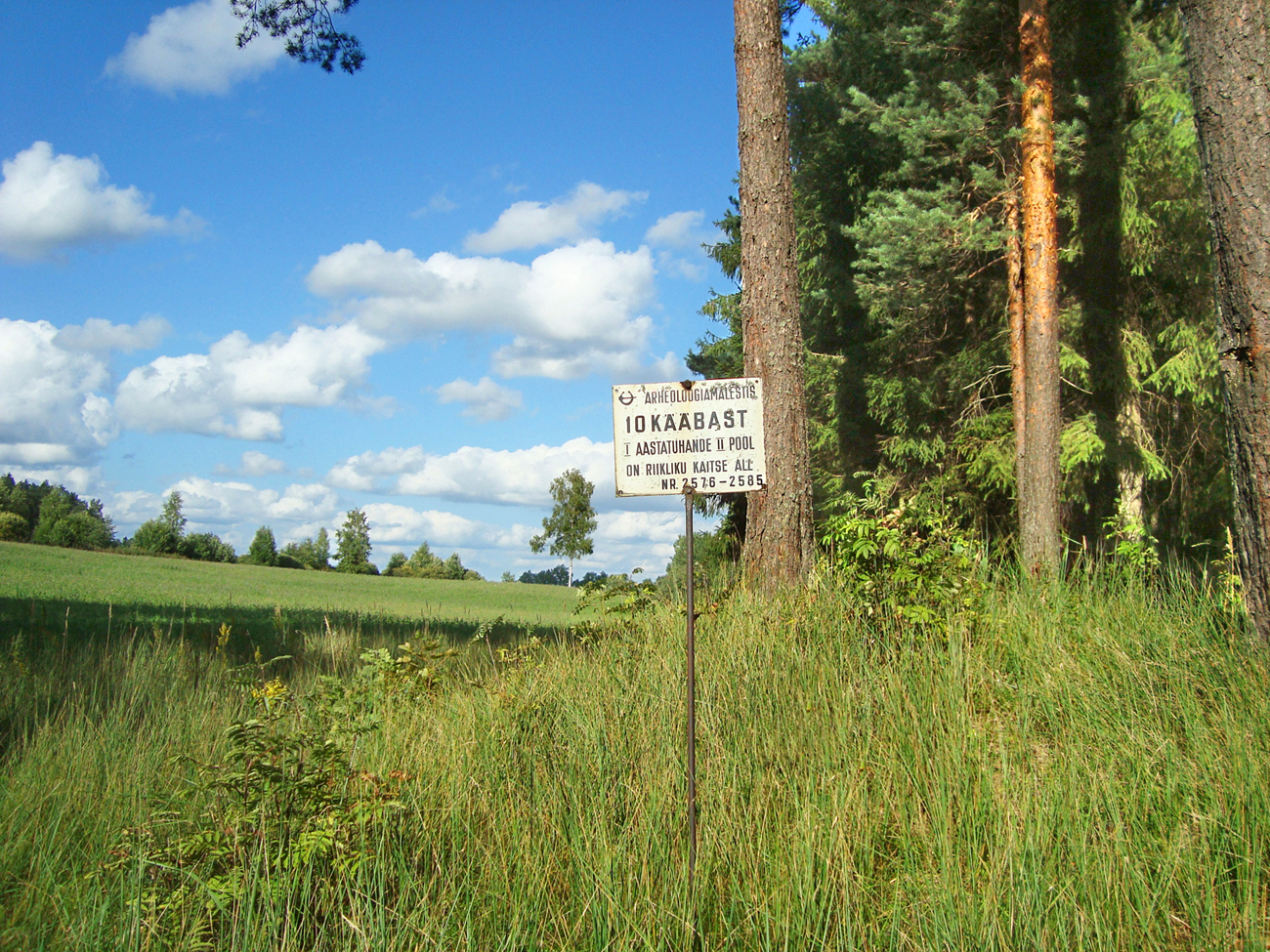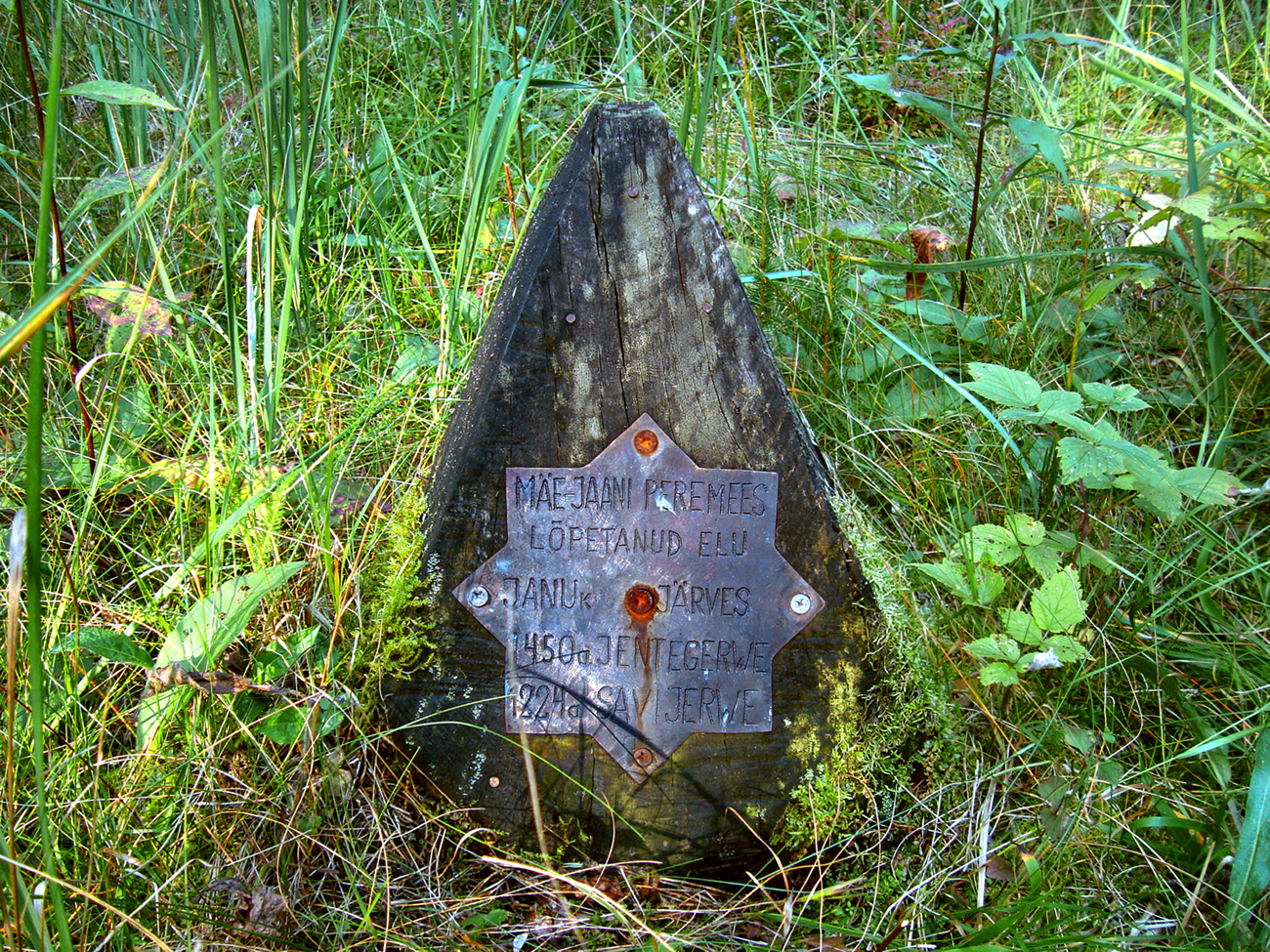 In 1899, a pretty barn house was built on the high bank of the lake, Tiksi farm. The site was chosen very cleverly: the houses are protected from the northern winds by the forest and much lower, in the south, is a beautiful lake. Another farm stands nearby, called Mäe Jaani farm.
Remarkable memorials are hidden all around the lake, indicating the cultural interests of local people. Not far from Tiksi farm stands a log pillar with a roof, bearing a metal plate with the text:
HERE
ANNA HAAVA / HAAVAKIVI / ESPENSTEIN
15.10.1864–13.03.1957.
WROTE THE POEM
"THE LAKE ABLAZE AT SUNSET"
AT THE TIME WHEN SHE
STAYED AT TSÄHKNA
— · —
...THE SPIRITS OF OUR ANCESTORS
HOVERING AROUND ME
I UNDERSTAND WHAT THEY SAY...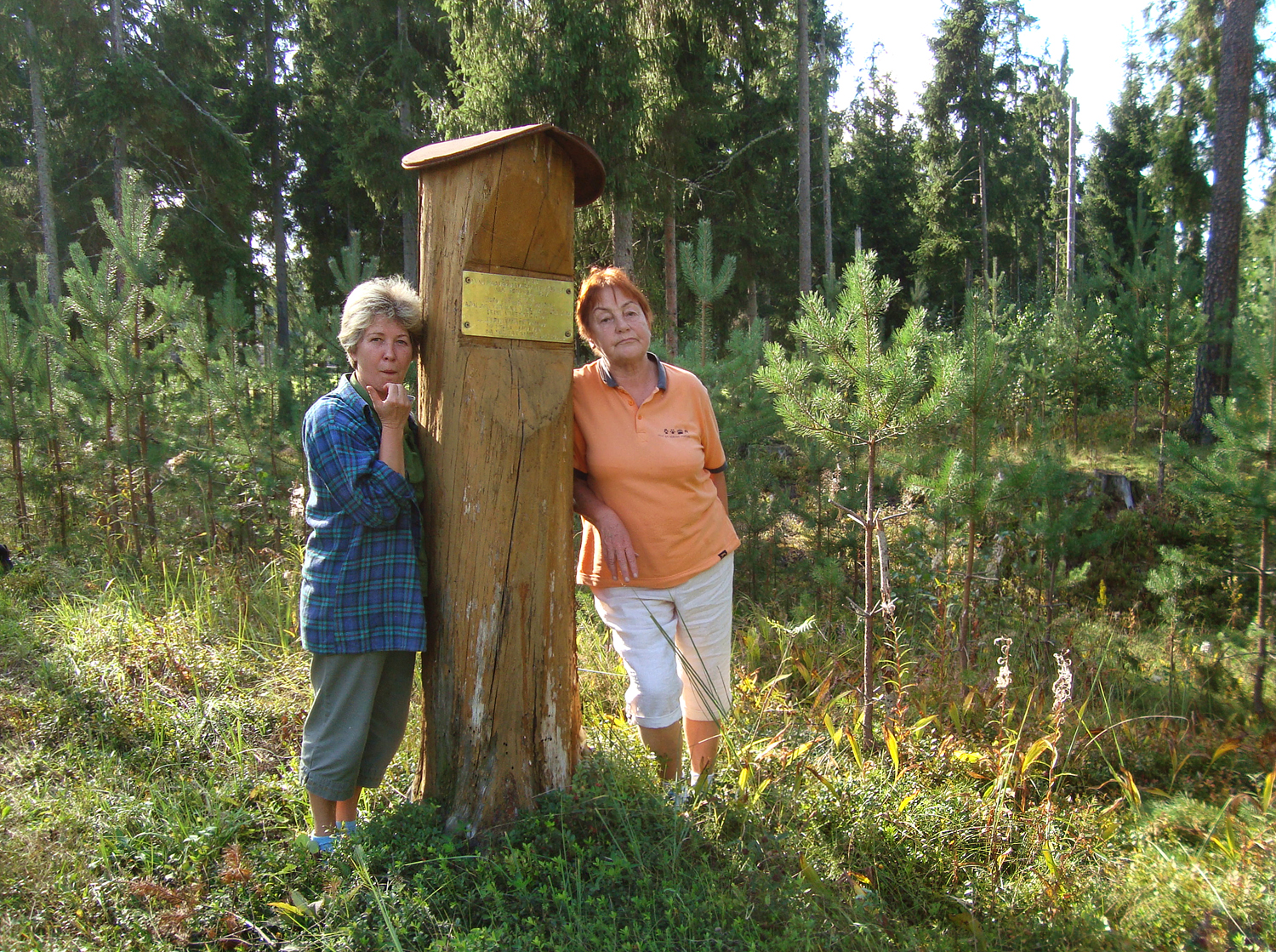 From Tiksi village, a picturesque horse road leads to Tsähkna mill, which was unfortunately destroyed in fire in 1940. The road is about 850 m long and goes through a stream without a bridge.
An ancient barrow cemetery is by the road. On the basis of size and shape, the barrows probably date from the second half of the 1st millennium. There were 20 barrows in 1895, today there are 17 left. They are popularly known as "war barrows" and the forest where they are located, is called "Grave forest".

Lagle Parek


The second prayer bench of our pilgrimage route (the first is in Ihasalu) is on the high bank of Janukjärv on the Tiksi farm land. The bench was consecrated on 16 December 2015 by Revd Toomas Nigola from the Church of Blessed Virgin Mary in Põlva. People attending the ceremony included friends of Pirita Convent, Põlva Peasant Museum, ministers of several congregations and the county governor.
The prayer bench is dedicated to Estonian farms and hard-working farmers. The traveller can rest here and reflect on eternity, the temporal and the timeless, distant past and the coming future.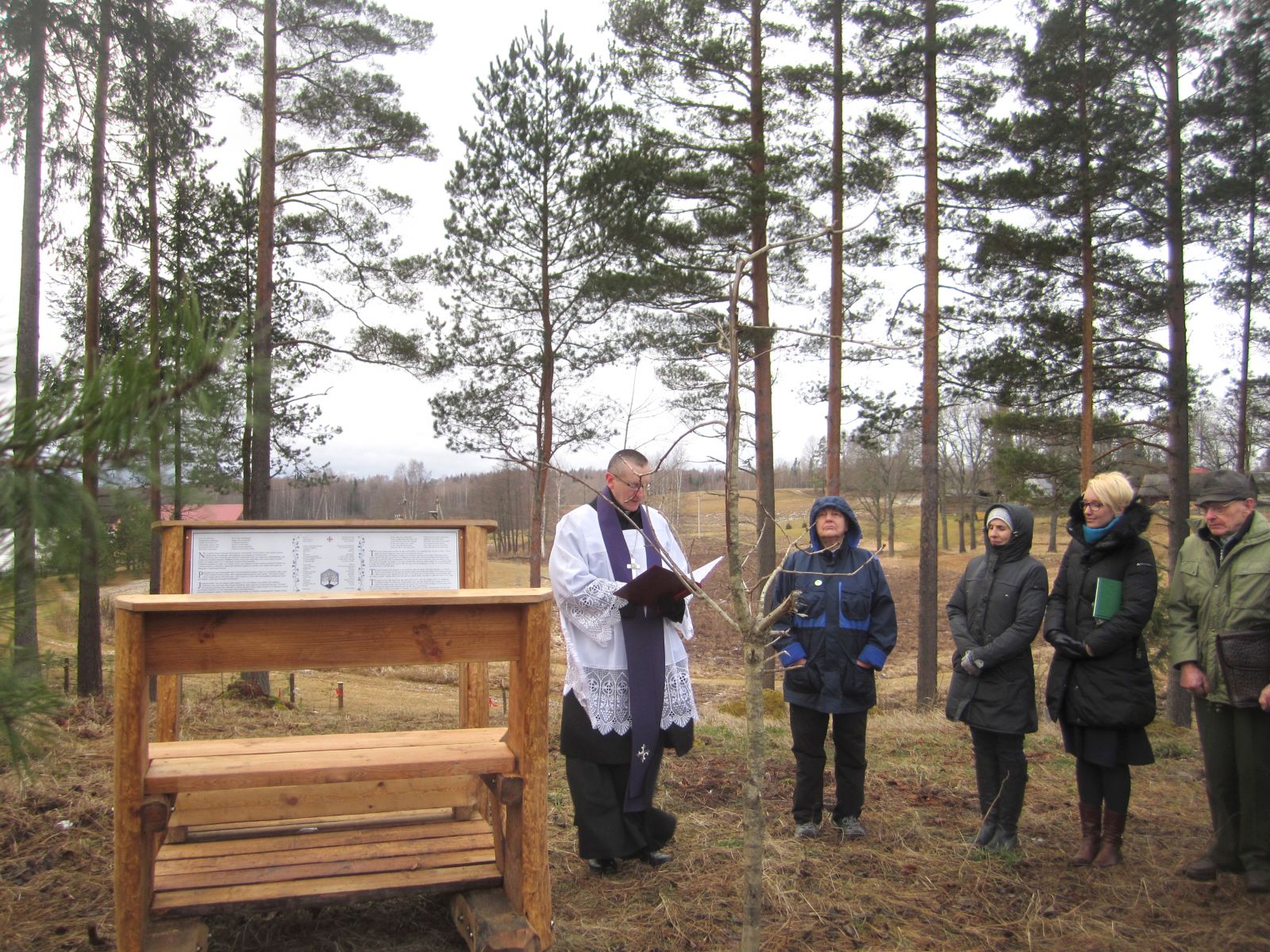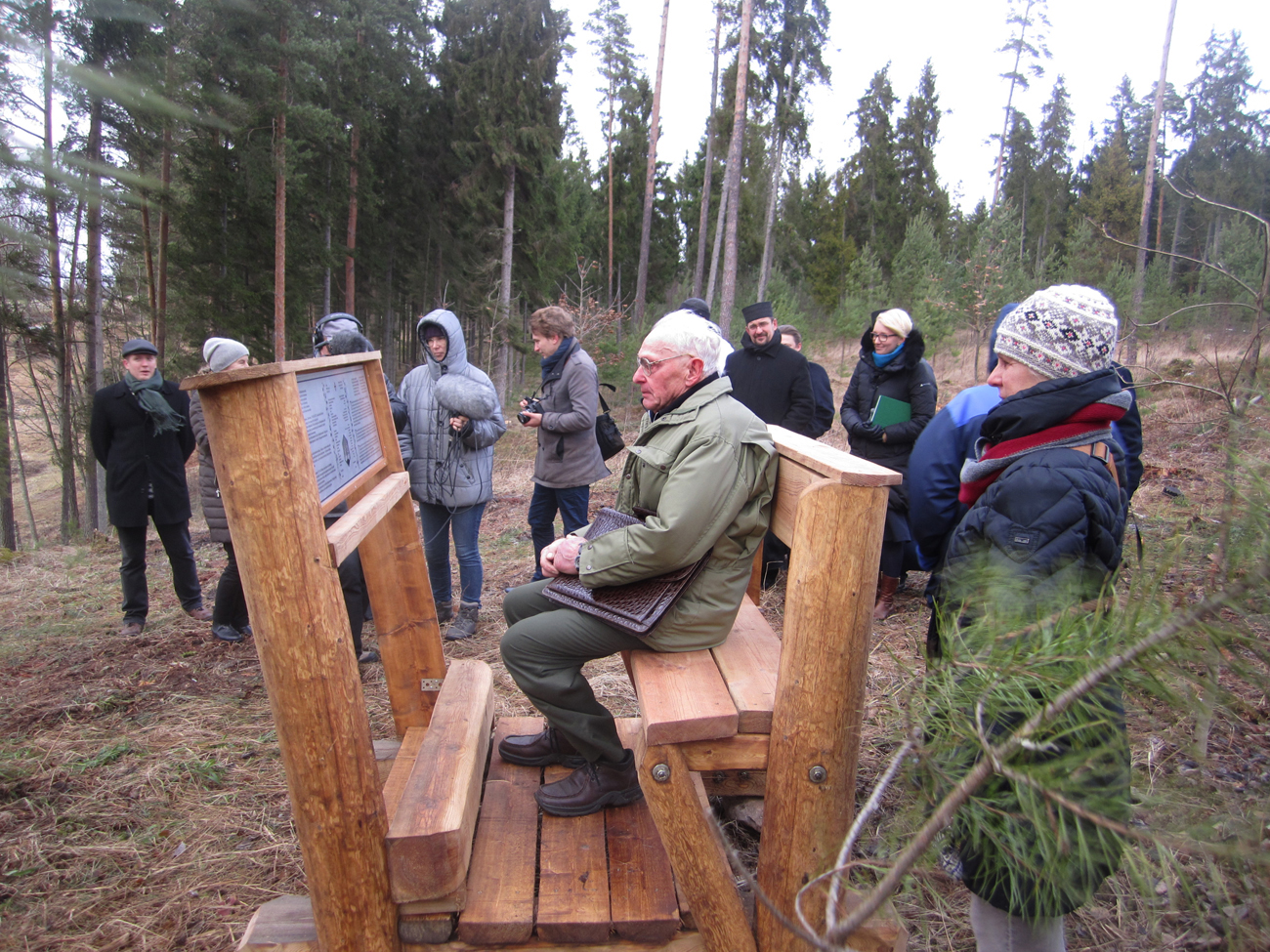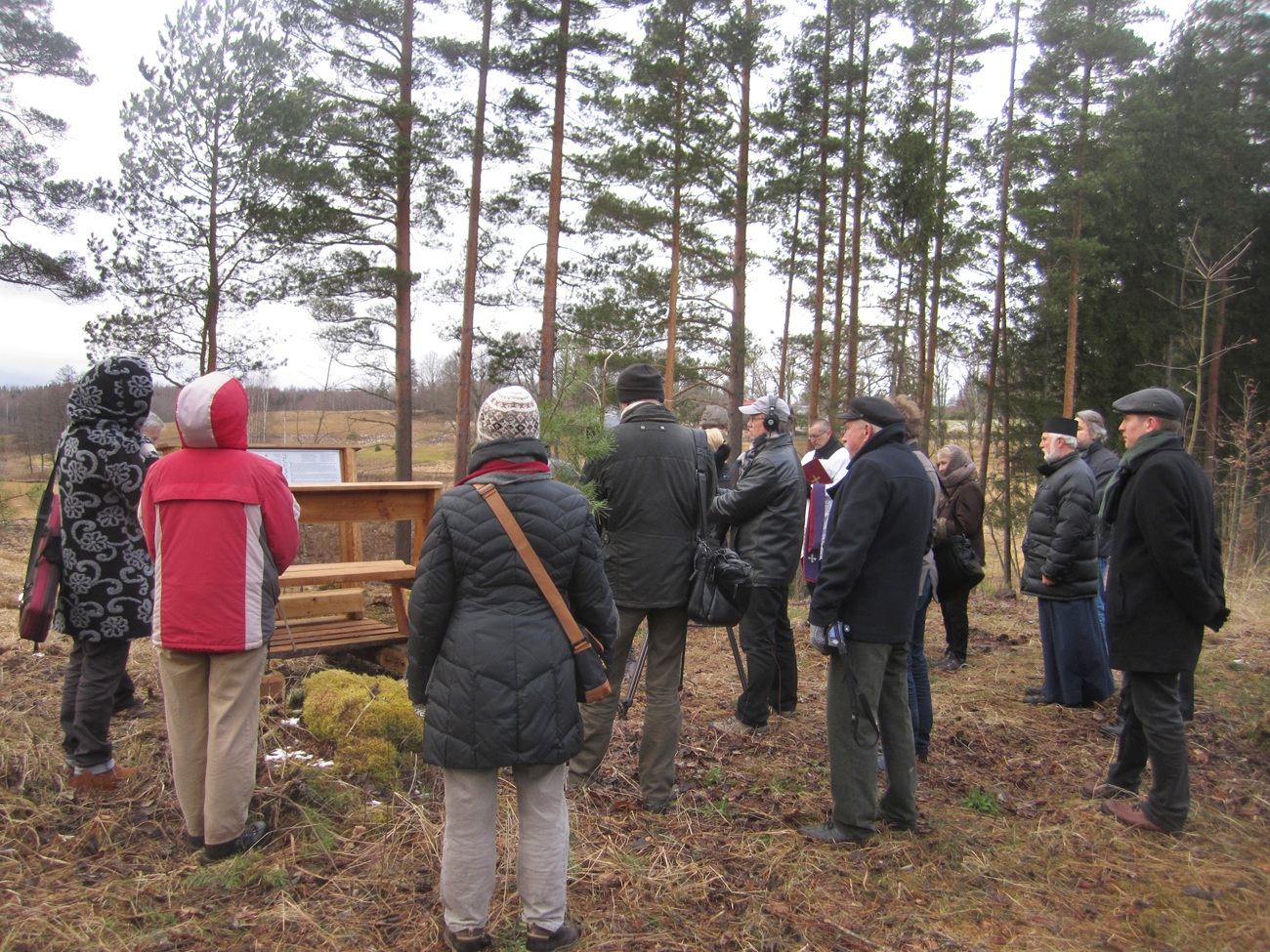 Sources
http://register.muinas.ee/public.php?menuID=monument&action=view&id=11052