Tamme downs and Tamme windmill
On the road again, and keep right at the first turn. When we reach the next fork in the road, we continue straight ahead, with fields on both sides. By the lake we keep left, until the Tamme downs information panel. Tamme windmill is already visible, but next we descend to the lake to see the downs. It takes a bit over an hour from St Martin's Church in Neemisküla village to the Tamme downs.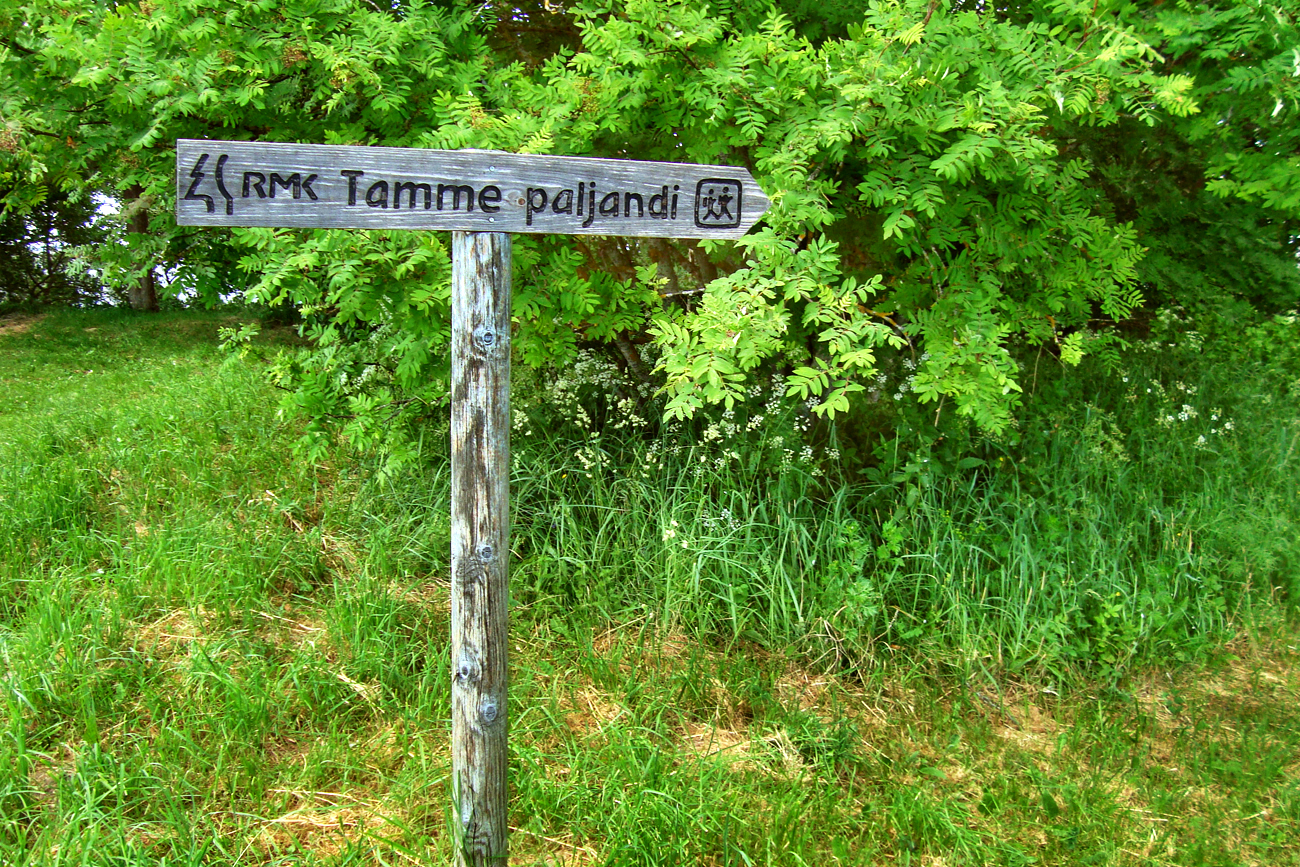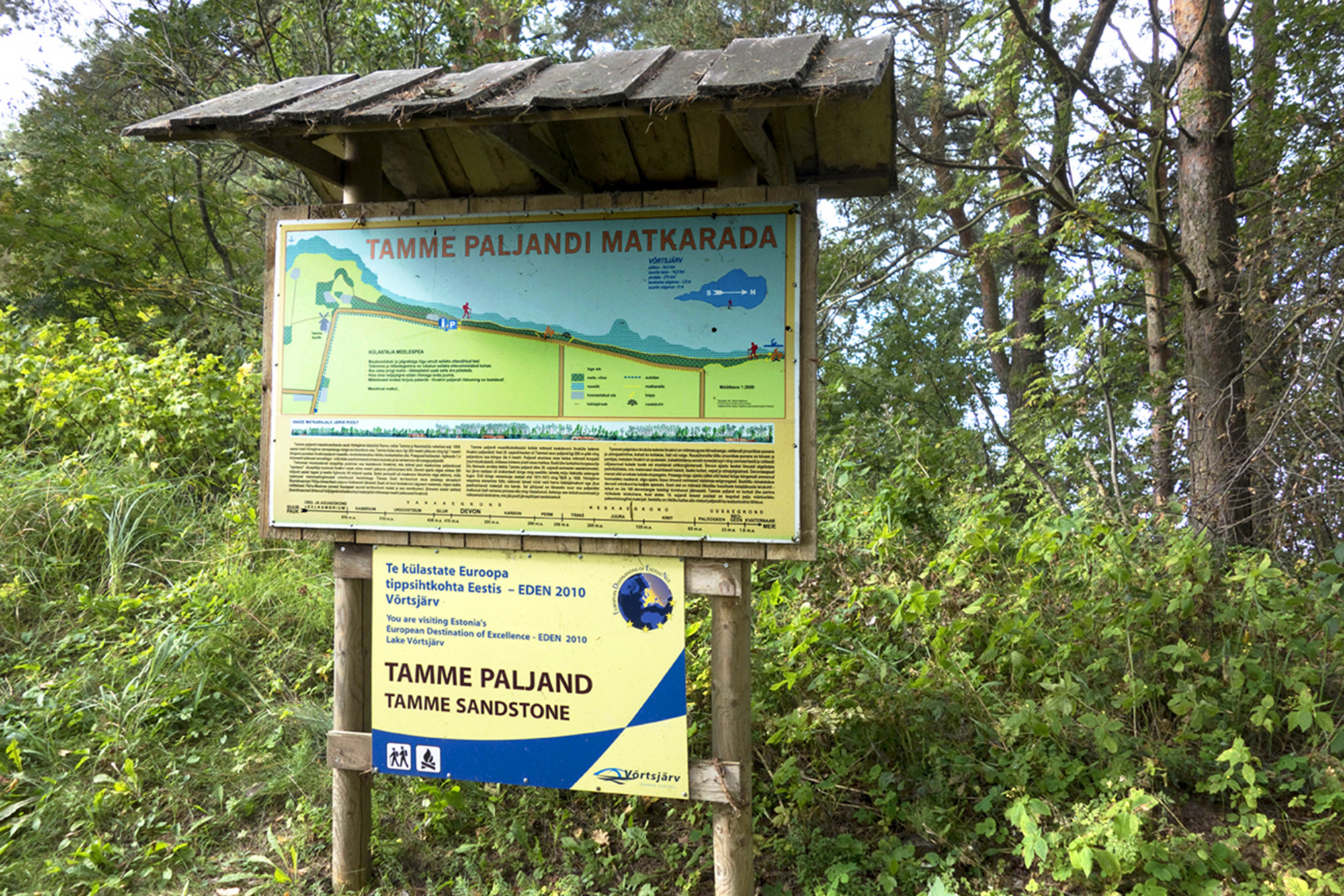 Tamme downs, up to 8 metres high in some places, allegedly hide secret mystical letters. According to a folk legend, should these letters be found and explained, Lake Võrtsjärv would forever leave its place with a great roar.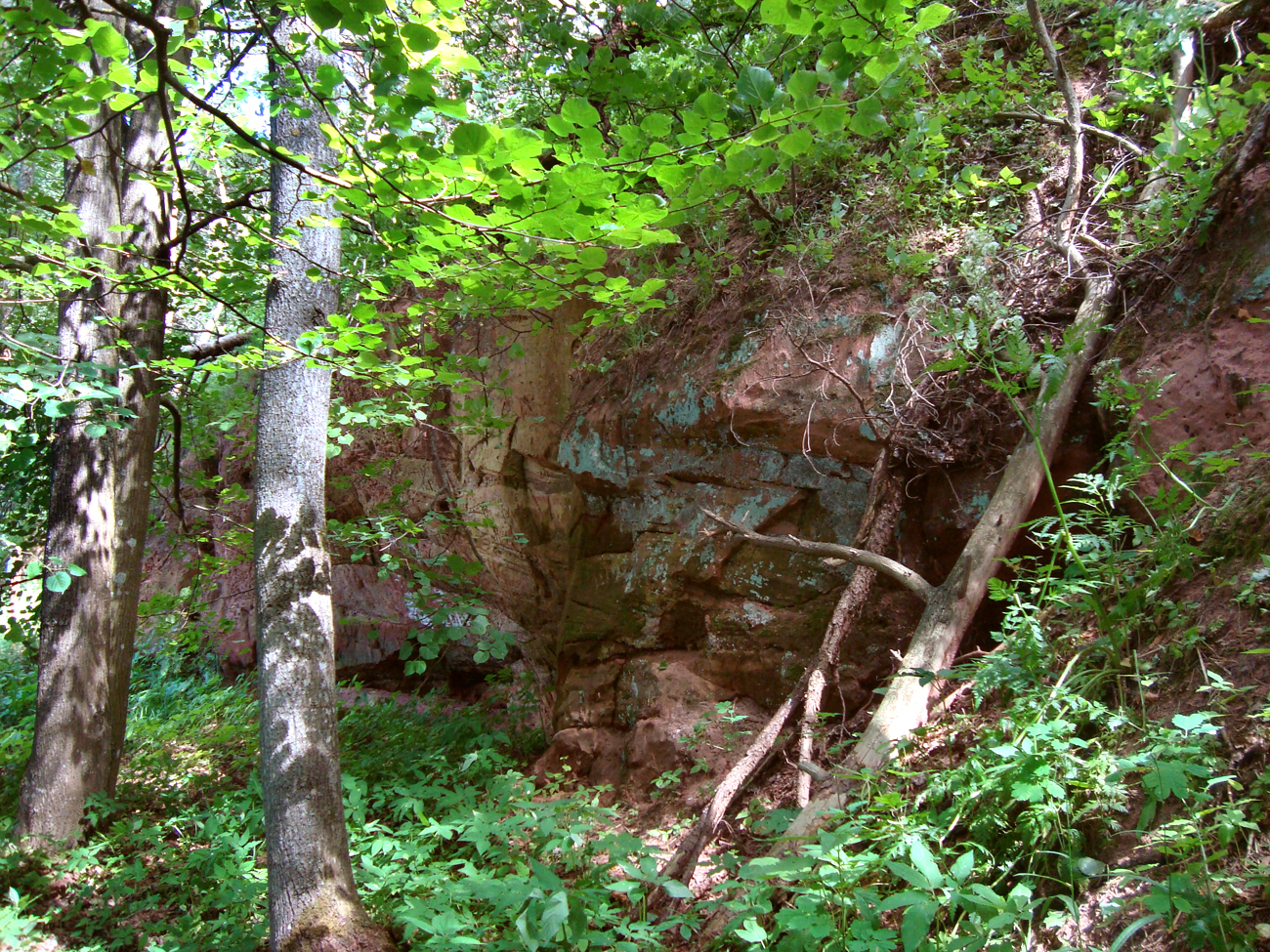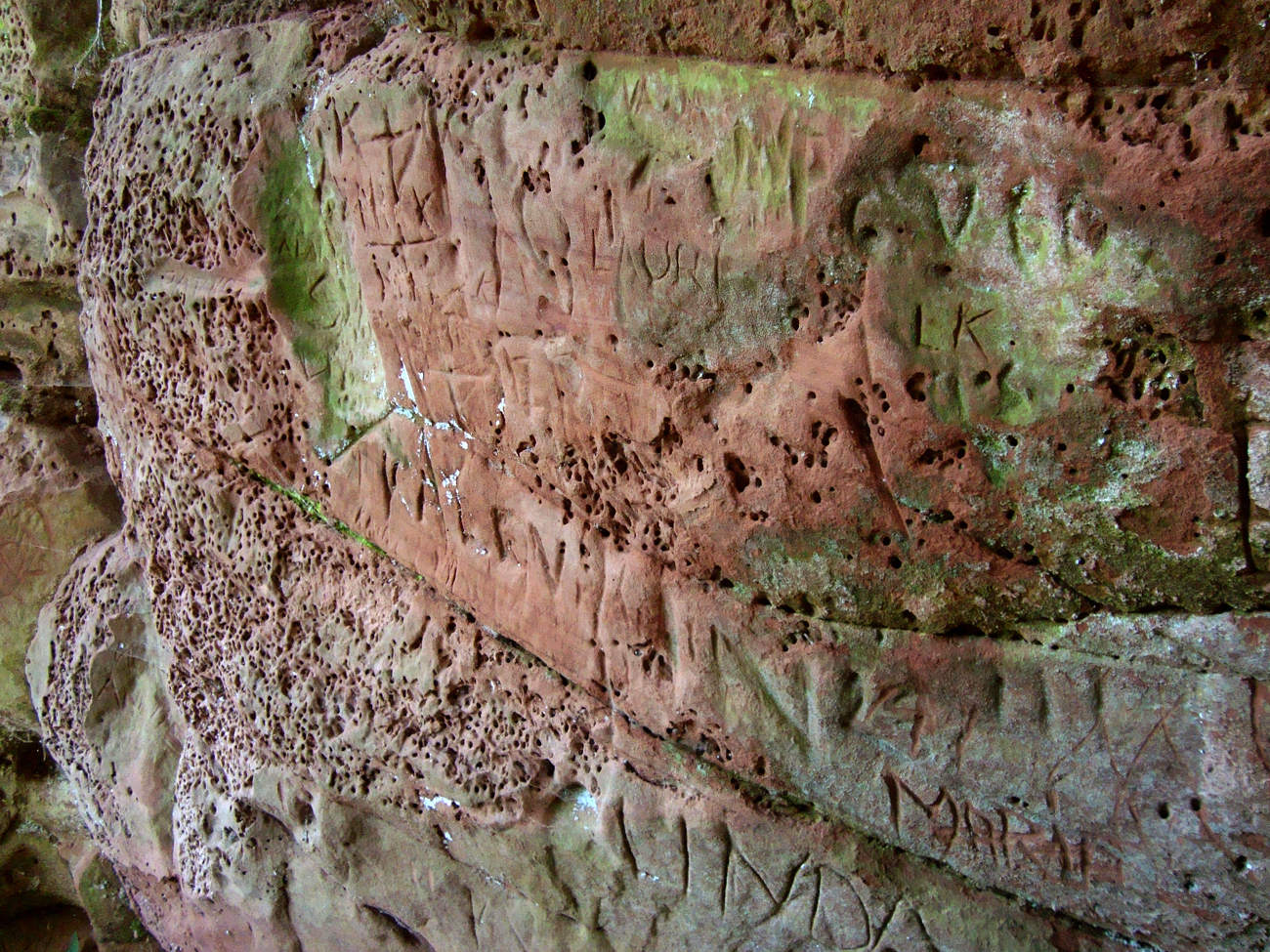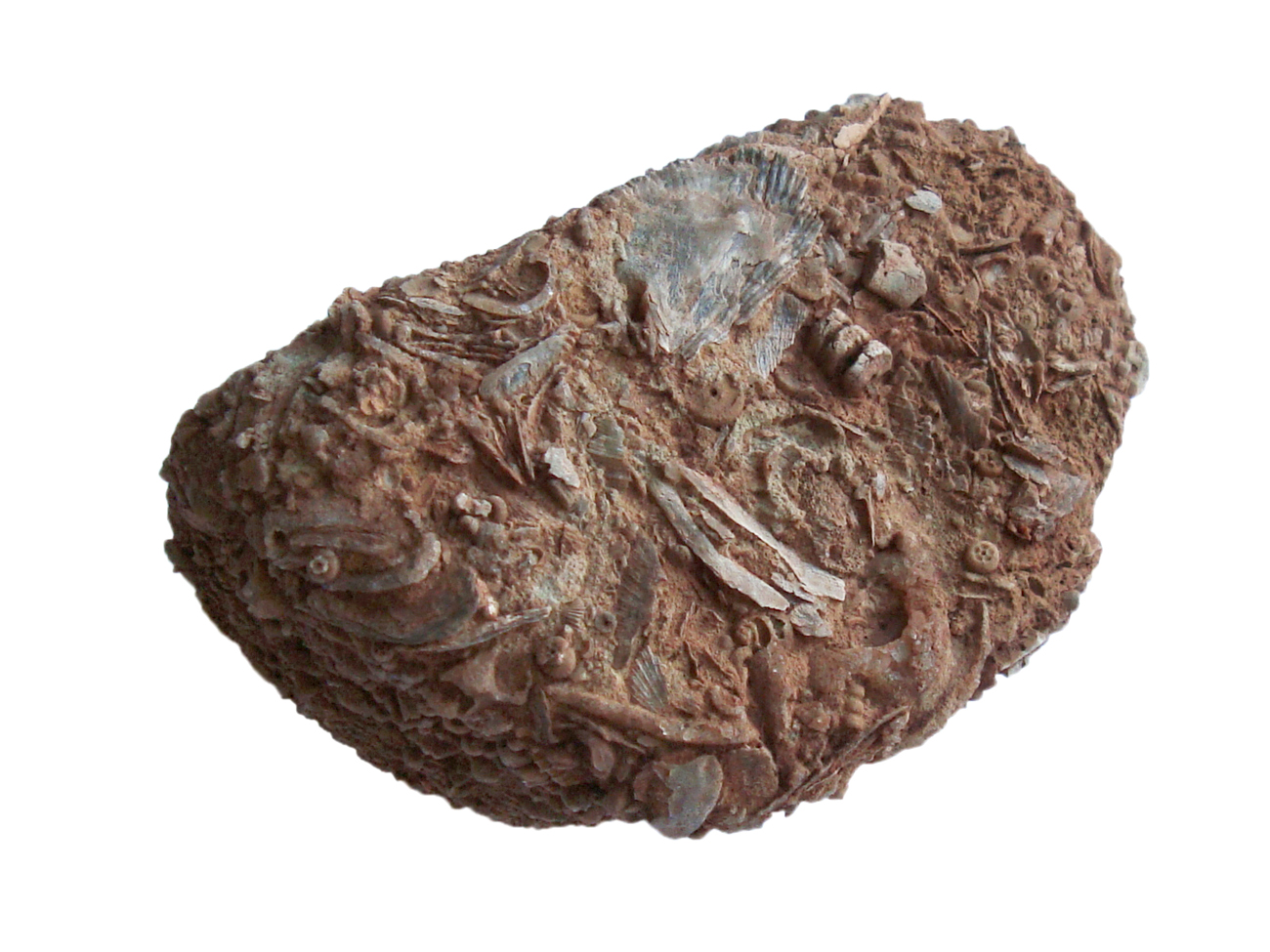 Here, red sandstone from the middle Devonian dominates. Strange to think that this sandstone layer emerged 400 million years ago. With luck, a traveller may find the fossils of ancient jawless, cartilaginous and crossopterygian fish.

The Tamme Dutch-type windmill was built in 1867–68.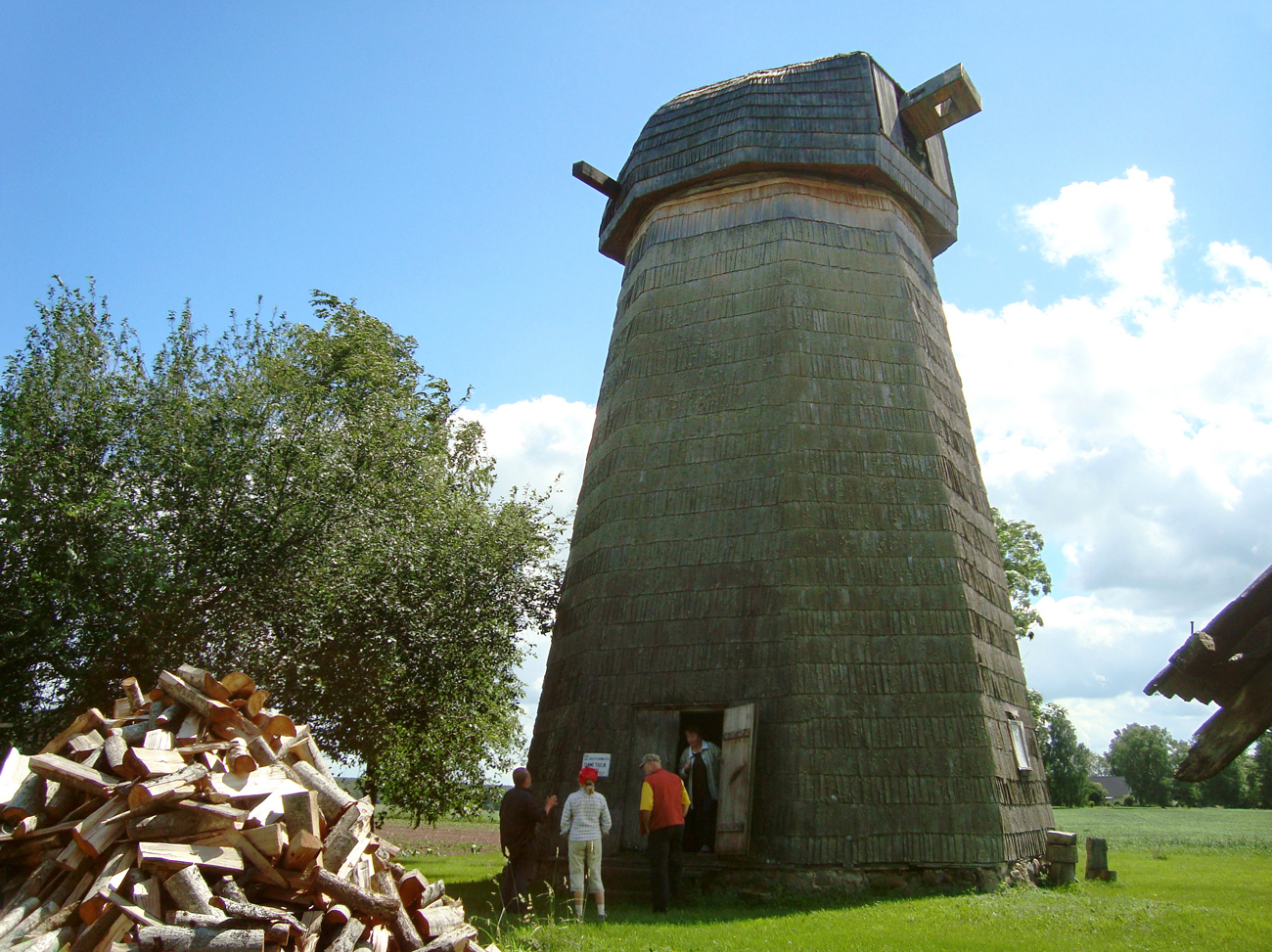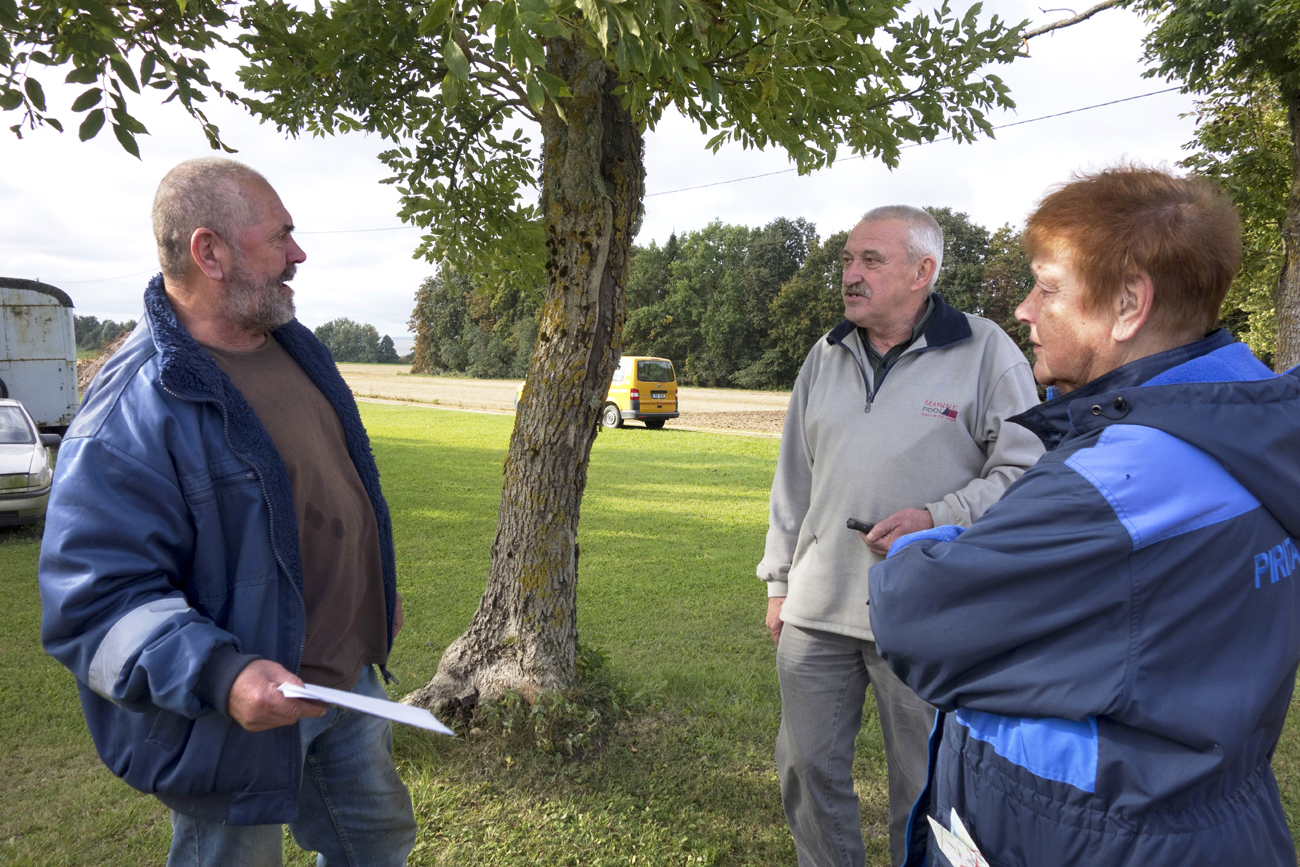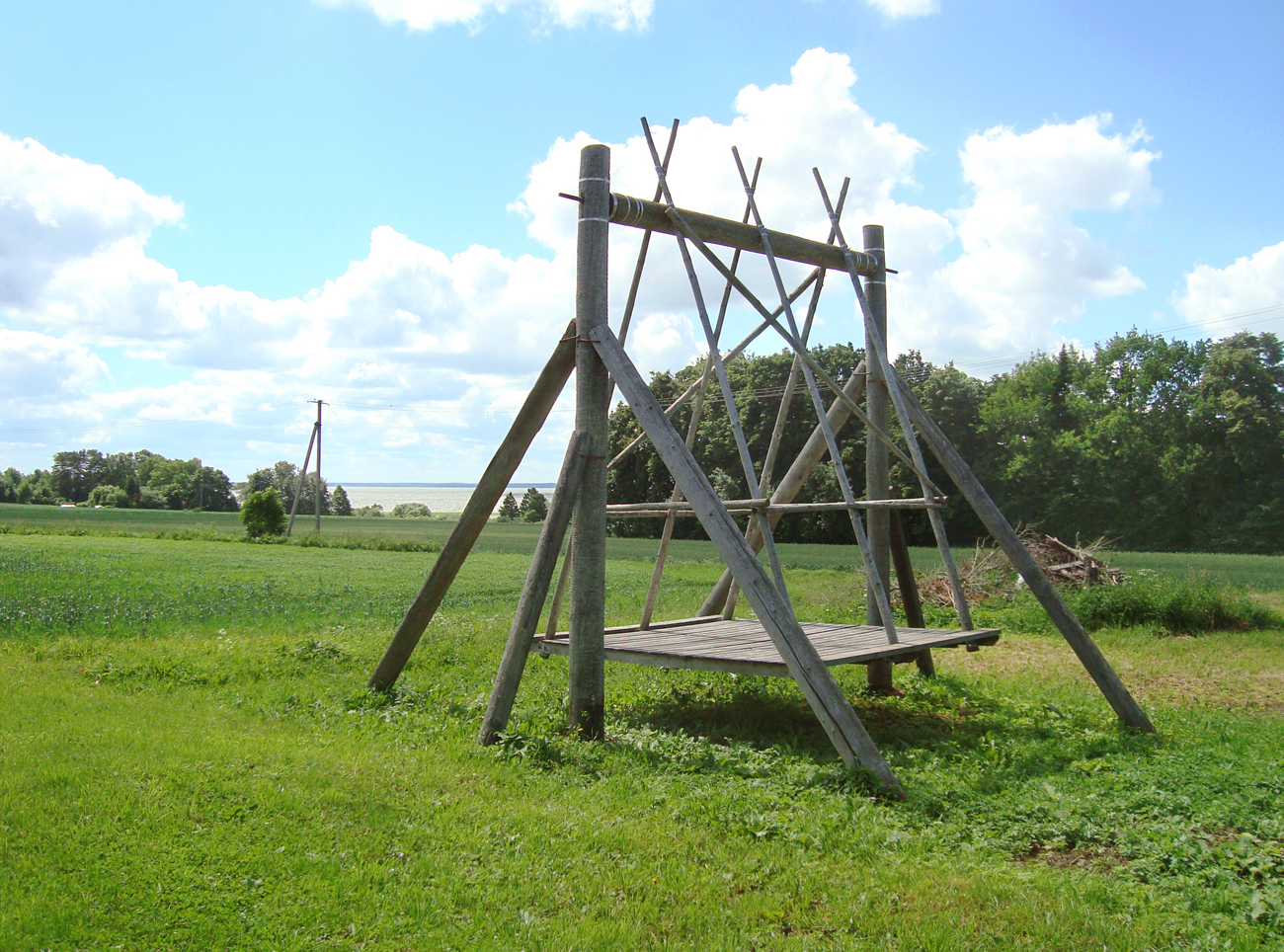 An abandoned mansion stands in a large overgrown garden nearby (where the Tamme manor used to be). Many years ago the farmer who owned the farm, an agronomist, planted apple trees and other magnificent trees brought here from Siberia and elsewhere. The former glory is still perceptible. A great pity the descendants have not been able to maintain anything.

Daila Aas
September 2016
Sources
https://www.rmk.ee/metsa-majandamine/loodusblogi/tamme-paljand
https://register.muinas.ee/public.php?menuID=monument&action=view&id=7262