Põltsamaa
HOW AND WHY AT PÕLTSAMAA?
In the many-layered history of Põltsamaa Parish there have been ebbs and flows, but on the whole the past is colourful and exciting. When we look at it we discover places and people, events and actions which make us wonder how clever and enterprising, on the one hand, and how foolish and petty, on the other hand, people can be. Luckily the first type prevails and we may justly admire the beauty of Põltsamaa landscape and look for traces and connections to the past in the present.

These traces of the past connect us to the Baltic German landlords as well as the sons and daughters of a blacksmith or a farmhand, to the Enlightenment ideas as well as the Estonian national awakening movement. Once there were even factories here producing china, mirrors, starch and powder, and the first pharmacy was established where Estonian peasants could get help and advice. It was at Põltsamaa that the first Estonian-language periodical was published and a hundred years later a man was born in Põltsamaa Parish who founded the first Estonian-language daily newspaper. It was here that the men from Viljandi County conceived the idea of higher education in the Estonian language at the end of the 19th century.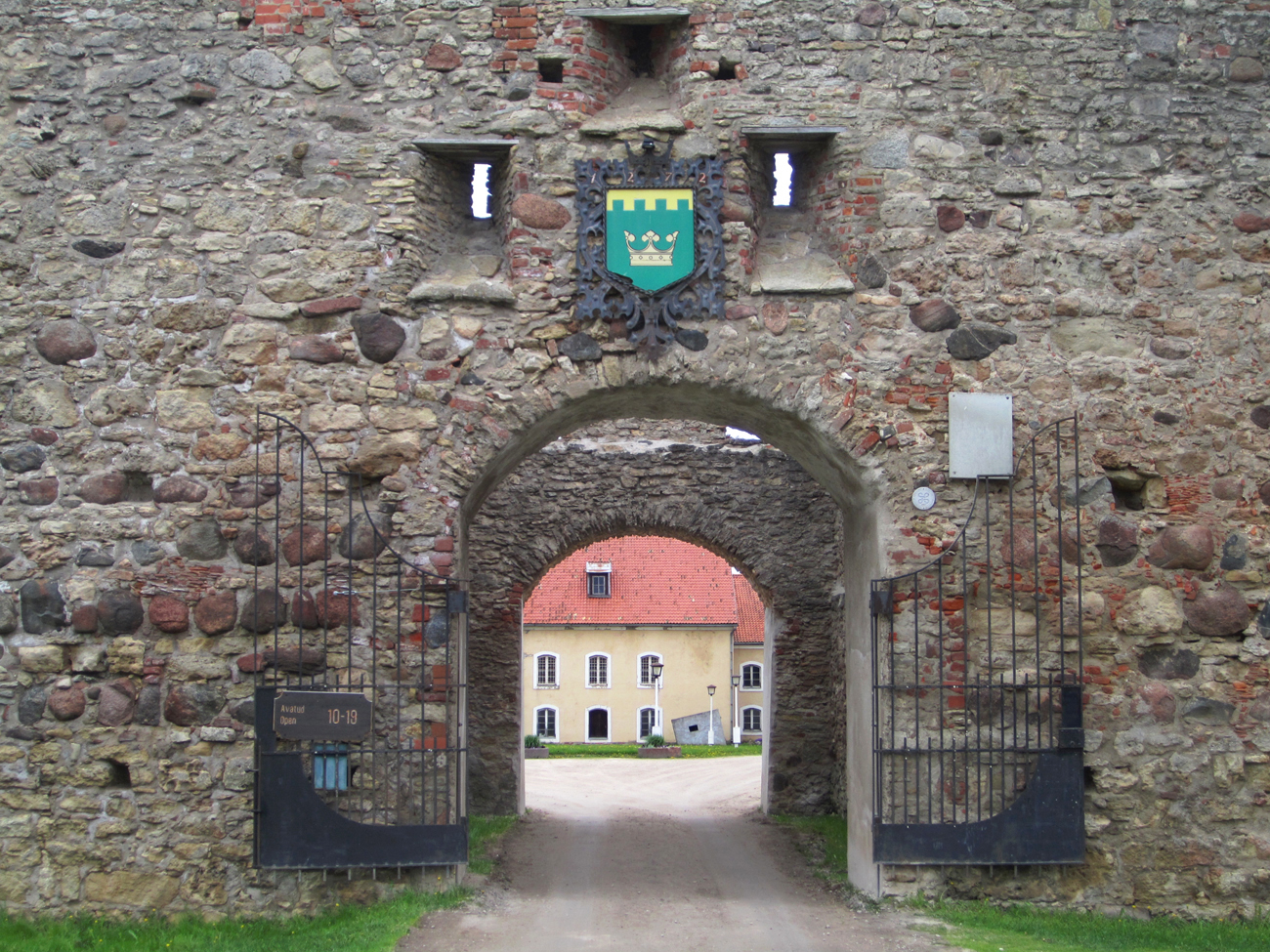 Põltsamaa Parish is the heart of Estonia not only geographically, but also because of the ideas and activities that emerged here and led, step by step, toward national self-awareness and self-determination. And although the town rights were granted to Põltsamaa during the pre-WW II Republic of Estonia, Põltsamaa had actually been the capital of the Kingdom of Livonia much earlier, in 1570–1578, when Magnus, Duke of Holstein resided here. The site of his castle and camp was Königsberg where in the 18th century an imposing Rococo-style palace was built.

Põltsamaa flourished in the 18th century when two landlords: Woldemar Johann von Lauw, a retired major, Lord of Vana-Põltsamaa Manor, and Jacob Heinrich von Lilienfeld, Lord of Uue-Põltsamaa Manor, from the other side of the river, competed in building manor houses and laying out parks and organising theatrical performances, concerts, and other social events that boosted the whole county. Woldemar Johann von Lauw (1712–1786), at whose initiative many factories were built, also established a small hospital and the first herbal pharmacy, which offered medical help and courses to local peasants free of charge.

Lauw invited Peter Ernst Wilde (1732–1785), Doctor of Medicine, from Riga to manage his hospital and pharmacy. Wilde originally came from Pomerania, he had studied in Germany, practiced as a doctor there and travelled to Riga in 1765. Apart from his medical practice he was engaged in enlightening activities. He had founded a German-language medical newsletter Der Landarzt in Riga and had big plans for publishing instructive materials at Põltsamaa. Lauw endorsed Wilde's plans and a printing shop was set up at Põltsamaa: the printing press was bought in Copenhagen, and a printer was hired. In October 1766, this private printing shop, the first of its kind in the Russian Empire, began operating.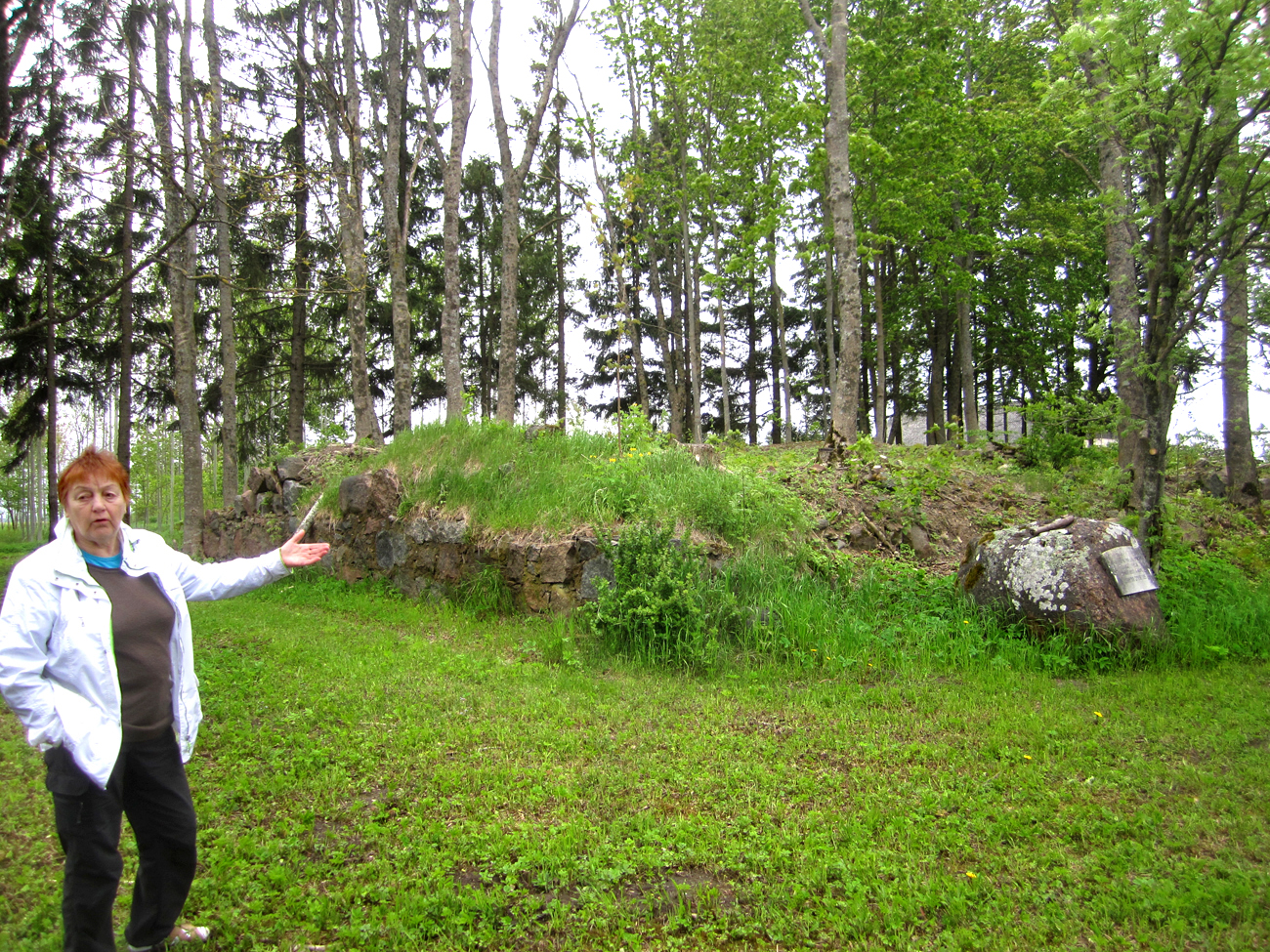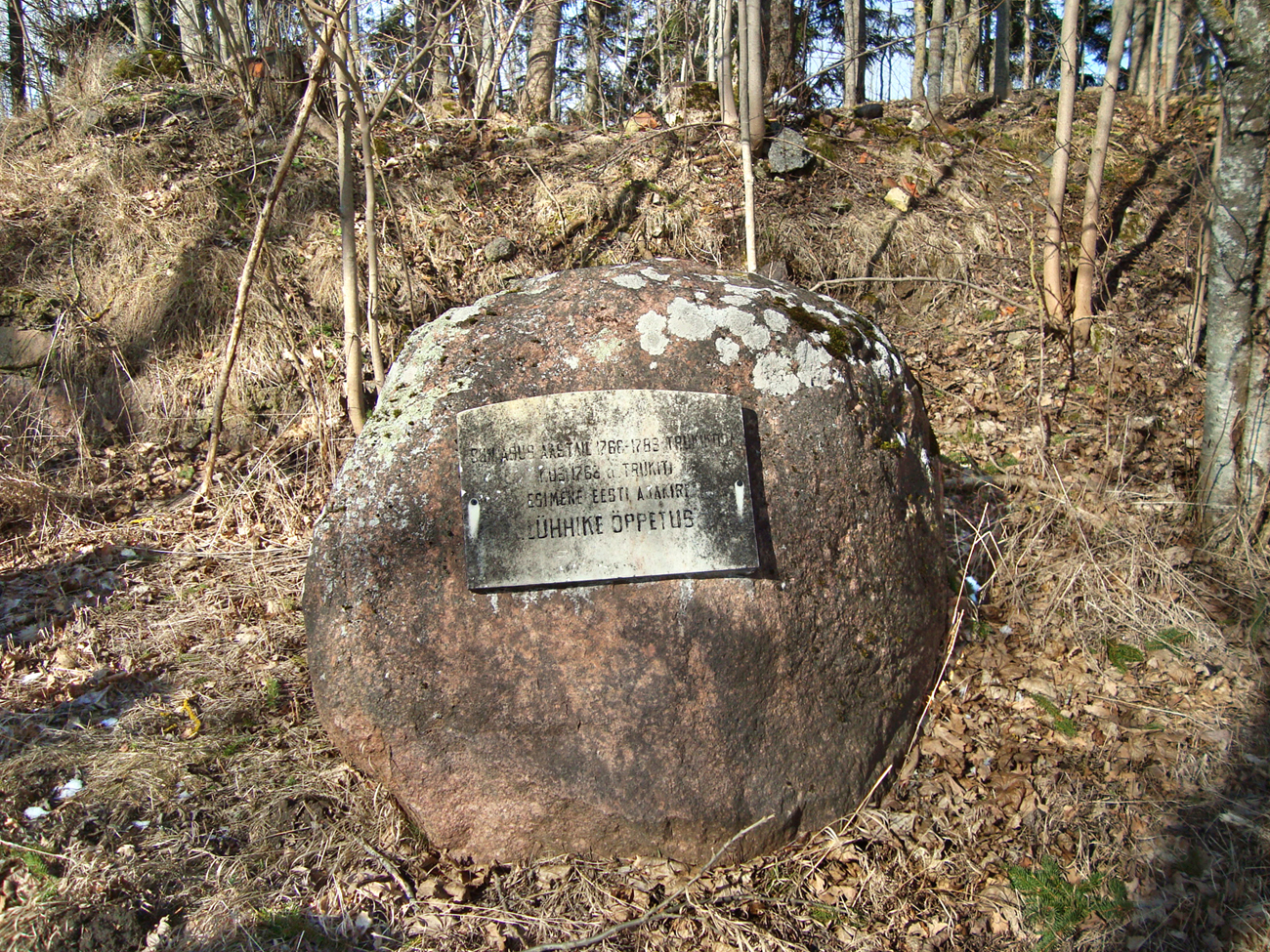 In November 1766 the first Estonian-language periodical was printed using the printing press, which was put up in the dairy of the cattle manor at Königsberg, Põltsamaa. This small booklet-type magazine A Brief Instruction had a lengthy title, which covered a whole page, and ran 41 issues, each single issue containing four pages. The regularity of its publication (it was published weekly as announced in the first issue and stated over and over again in the subsequent ones) and its orientation to the audience who was able and ready to read in Estonian have given the magazine the respectable title "the first". It was instructive and enlightening, its content was not news-related, but timeless, so we can rightly call it a magazine.

There was no censorship, although Wilde was allowed to publish only what he himself had written or compiled. Together with the first Estonian-language magazine several books by Wilde in the Estonian, German and Latvian languages were printed. Wilde's command of Estonian was poor and his German-language texts were translated and adapted by August Wilhelm Hupel (1737–1819), a local pastor, later honorary doctor of the University of Tartu. Jacob Lange, General Superintendent in the Governorate of Livonia translated Wilde's German-language manuscripts into Latvian and the Latvian publications ran at least 25 issues. Thus Põltsamaa is the birthplace of Latvian-language press as well and our first periodical is very similar to our neighbour's. Besides, this small medical and pharmaceutical magazine published in Estonian and Latvian was the first of its kind in the Russian Empire.

The lengthy title of the first issues (abbreviated later) gave a summary of the magazine's content. The tone of the magazine was friendly and personal, but at the same time instructive and admonishing, in a top-down approach. The magazine was isused in the belief that peasants were able to develop and learn, although they needed instruction. There was no discussion about the current situation. All the instructions were pervaded by an under-standing that peasants themselves could make their own life easier if they were cleaner and tidier, more diligent and tried harder.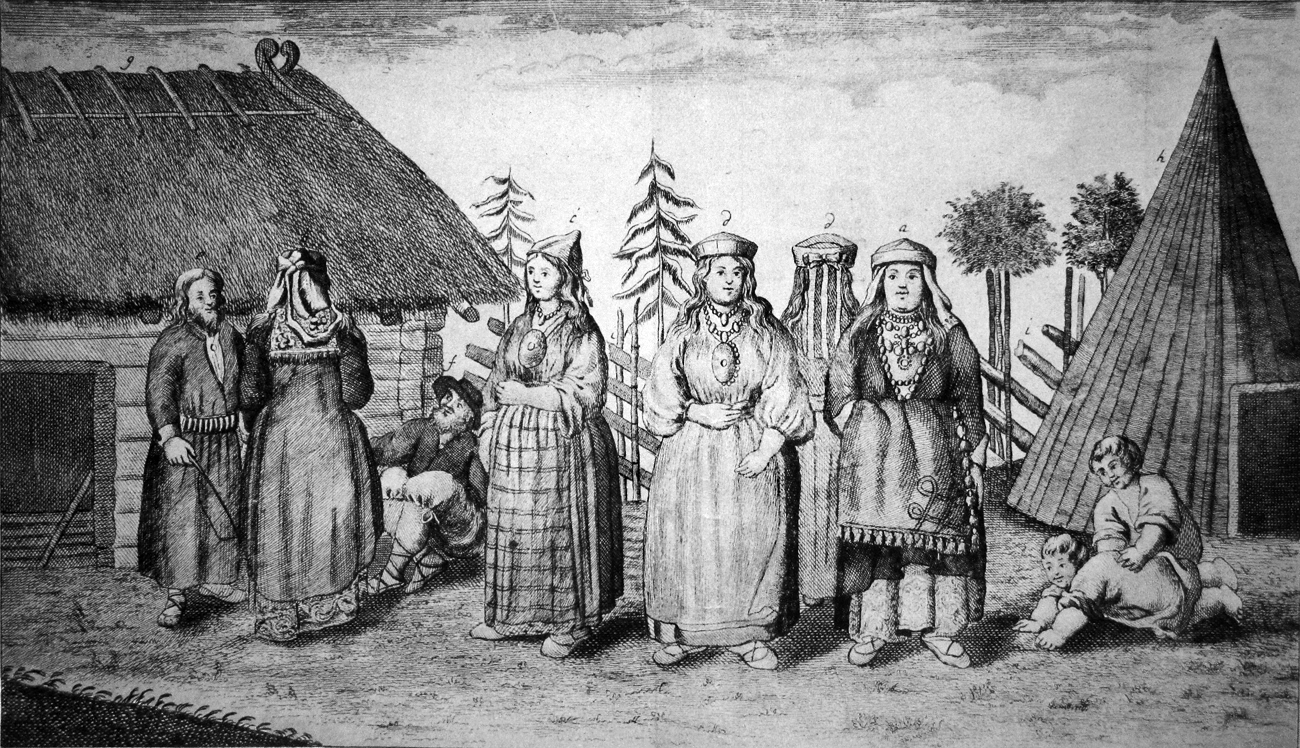 Põltsamaa people from the end of the 18th c. After Hupel.

Peasants could barely afford to buy the magazine, which cost one kopeck per issue. For them the editor was a person of high standing and the advice directed to peasants was sometimes difficult to understand. The magazine was shut down without a prior notice already in 1767 and the landlord shared the costs. In 1773 there was a fire at the printing shop and it was temporarily closed. By 1782 the printing shop had been rebuilt, but. after some months. was moved to Tartu. The reason was simple: Põltsamaa went into decline after Lauw died and the inheritors found that the production of starch, china and mirrors was not profitable.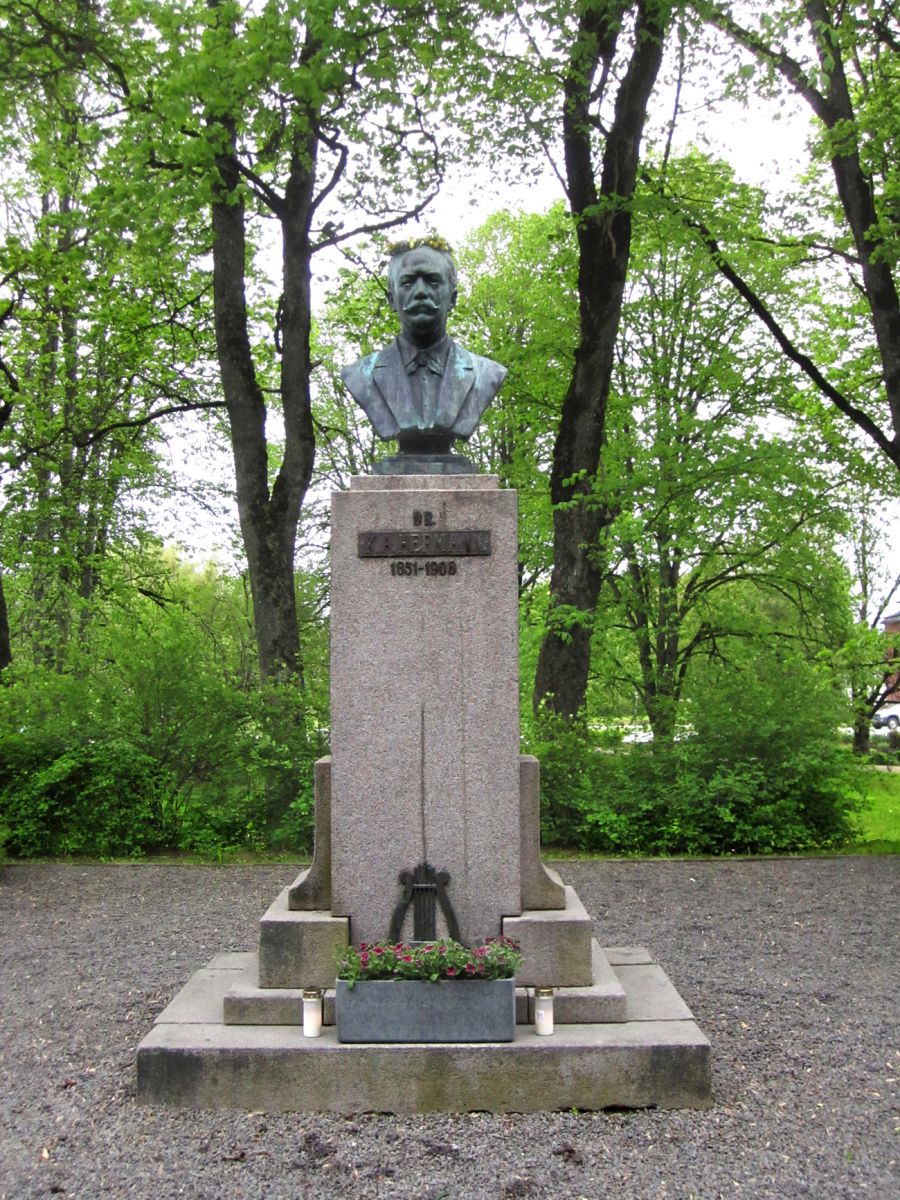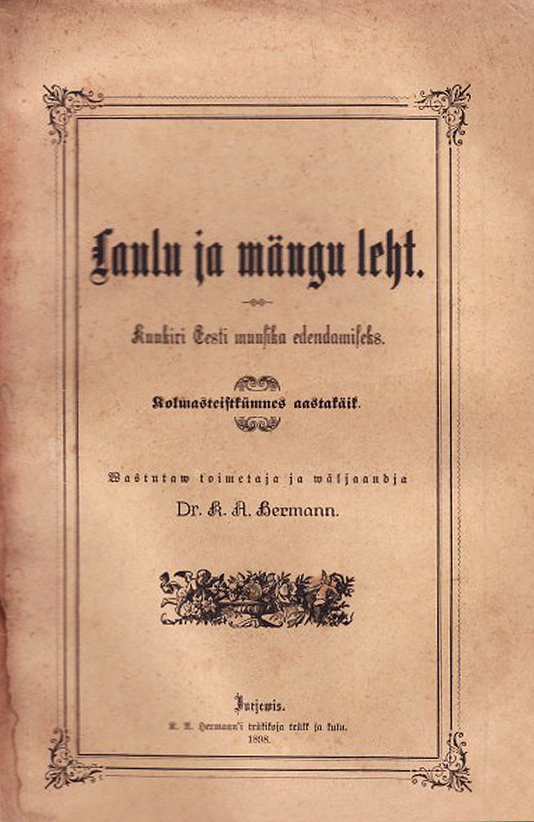 Põltsamaa produced the first Estonian-language magazine, but it also produced the man who founded the first Estonian-language daily Postimees (The Courier) in Tartu: in the village of Võhma in Põltsamaa's neighbourhood Karl August Hermann (1851–1909) was born in a blacksmith's family in 1851. Hermann was hard-working and achieved much. After earning the doctoral degree in philology in Leipzig, he returned home in order to work tirelessly "for the benefit of Fatherland and his people". He promoted choral singing, wrote poems and dramas, founded and became the editor-in-chief for several periodicals (1886 the Estonian-language daily Postimees, 1885 Laulu ja Mängu leht (Music and Drama Paper). In 1898 he published his History of Estonian Literature from the Earliest Period to the Present Day and, in 1900, the first part of his encyclopaedia, after years of hard work. He wrote many choral songs, and conducted many choirs at many song festivals. His high achievement as a composer was the opera Uku and Vanemuine (1908), the first national opera.
Hermann's home at Võhma is easy to find and a monument to Hermann, which was unveiled in Põltsamaa town park on 10 June 1935, is a beautiful place where to think of man's mortality and of his work that lasts forever.

We can make many more discoveries about Põltsamaa's past and they connect us to the present. Emilie Beermann, daughter of Gustav Beermann, a schoolmaster in Põltsamaa Parish school sewed the first Estonian tricolor, our blue-black-and-white flag. Where and how it happened and how the flag was taken to Otepää in 1884, is a mystery to be unravelled at Põltsamaa.

Krista Aru, 2016.