Arisvere Village and The Pistohlkors family cemetery at Kütimäe in Rutikvere
Three kilometres from Rutikvere towards Põltsamaa there is a village of Arisvere at Kütimäe, on the lands of the former Rutikvere Manor.
In the centre of the village three roads meet, which is a peculiar symbol of human stubbornness. In the 1930s the local farmers could not agree among themselves and so three dairies were built within a radius of twenty metres from the crossroads. In May 2019, was reopened the old Dairy as a Museum, with the 1930s equipment.

The Rutikvere first Village School was founded in Kõrkküla, in 1766, by the squire Otto Friedrich von Pistohlkors and by the pastor August Wilhelm Hupel. In 1832, a former granary-keeper Hans Kapp, who had good literacy, was promoted as a school teacher. His oldest son, Joosep Kapp, became a later well-known Estonian schoolmaster, public figure and musician. In 1873, Rutikvere School moved to a new wooden Schoolhouse in Kütimäe Village. The current Schoolhouse was built in the same place in 1939 and it became also a Community House.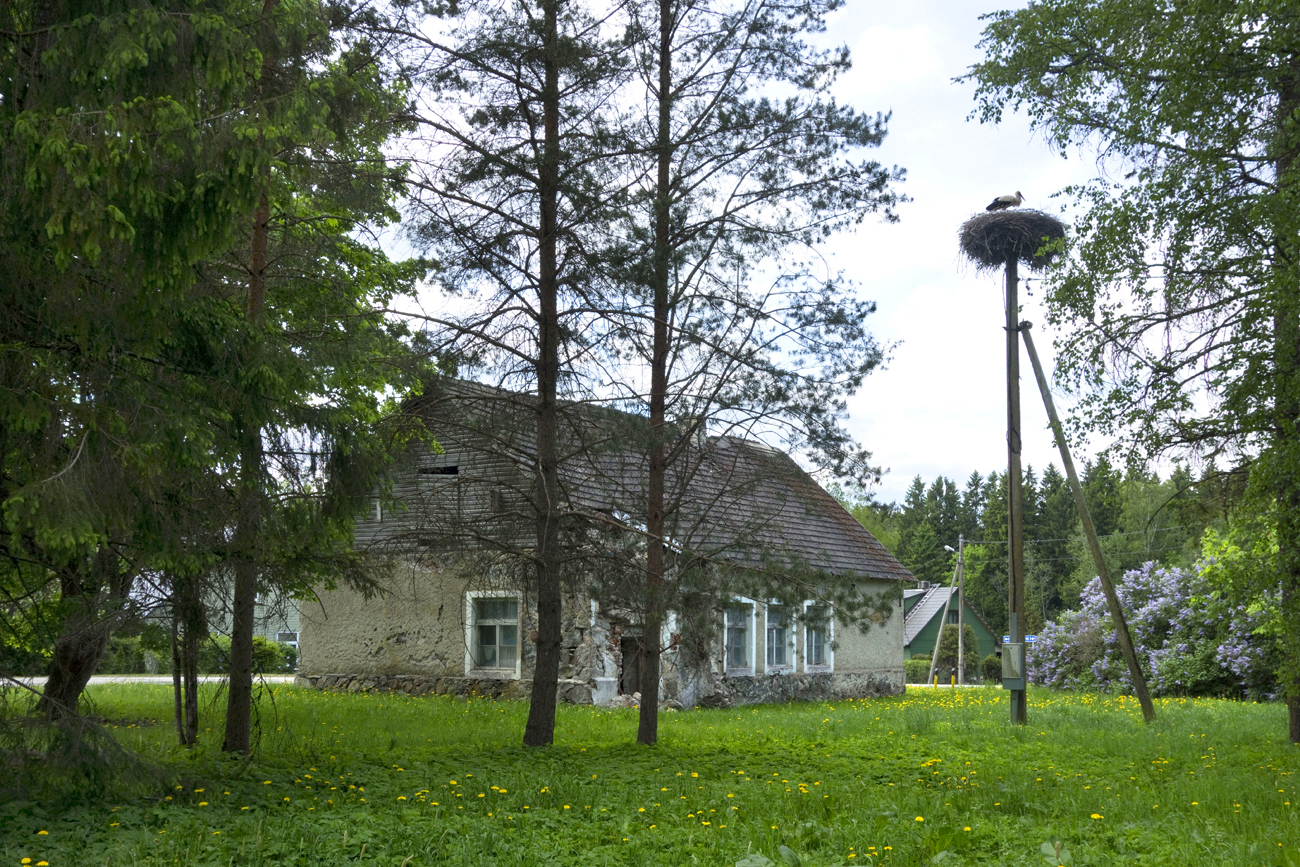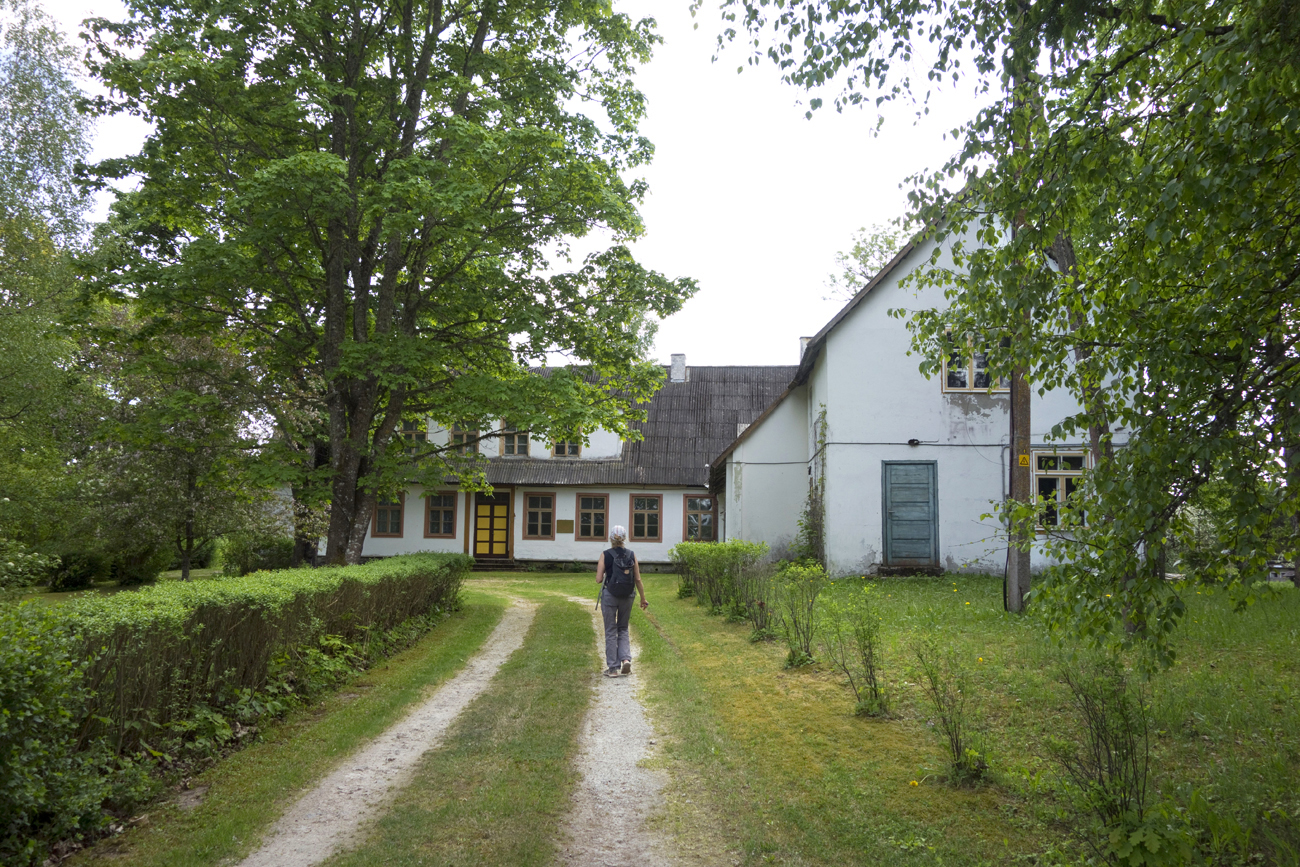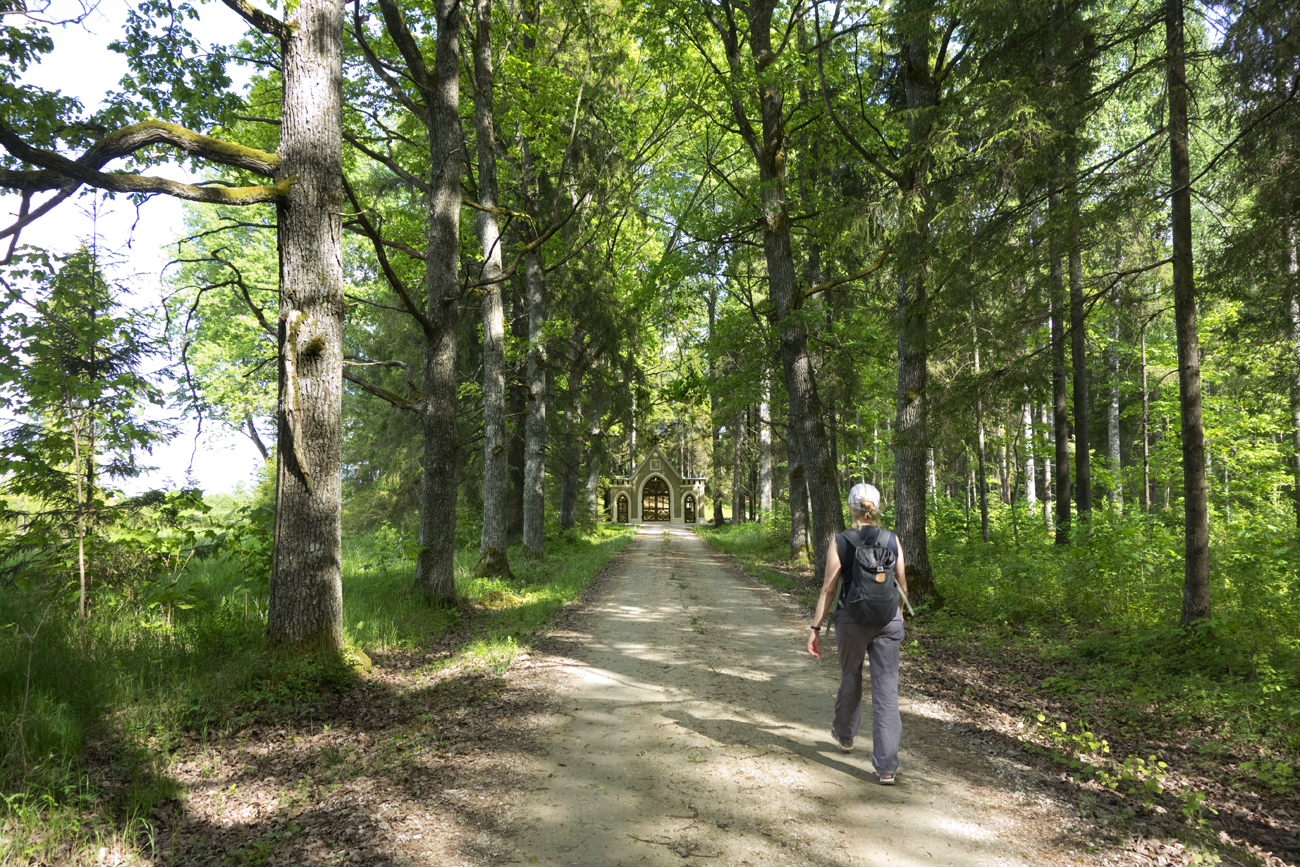 At about 200 metres from the crossroads lined with the dairy buildings there is the Pistohlkors chapel hill. Locals call it the Kütimäe cemetery. Once there was a dense forest here where wild animals were hunted, hence the name Kütimäe, a hunter's hill. Although Alexander von Pistohlkors, Lord of Rutikvere Manor did not intend to establish a new cemetery, he had to do it, after one of his brothers died in 1872 and it turned out that there was no space for burials at the nearest cemetery of Põltsamaa. So Pistohlkors founded a private burial ground at Kütimäe. Later other members of the Pistohlkors family were reburied there.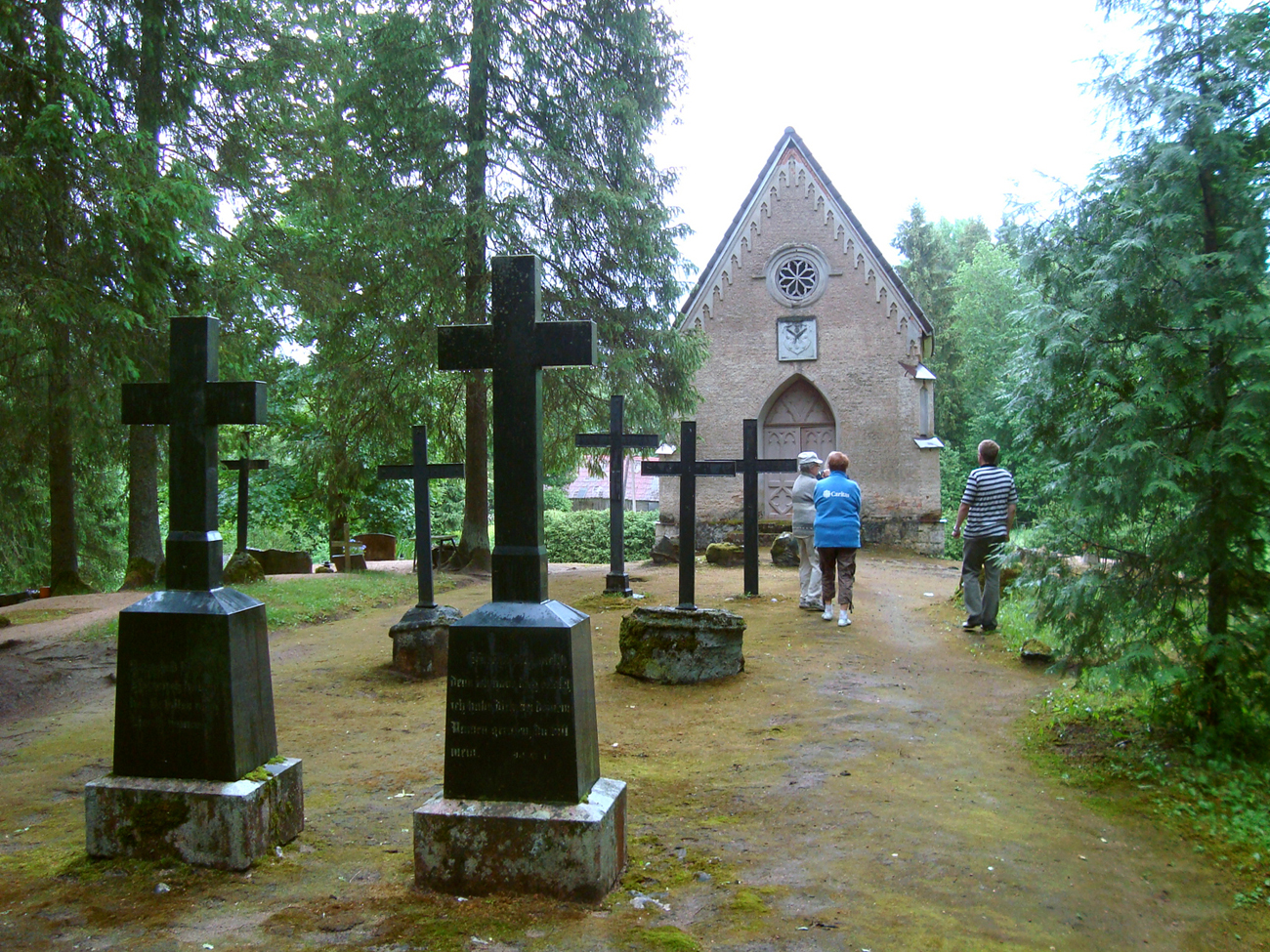 In 1873 a Gothic style chapel and a stone wall surrounding the cemetery were built. The chapel façade over the door was adorned with the Pistohlkors coat of arms, with the image of two crossed pistols on the shield.

The Kütimäe cemetery belonged to the Pistohlkors family until 1939, when they left Estonia during the Baltic-German resettlement. Before leaving their native land, Richard von Pistohlkors, the last lord of Rutikvere Manor went to the office of the Põltsamaa Lutheran congregation and gave them a paper according to which the German cemetery at Kütimäe was left in the care of the Põltsamaa congregation. The local people were to bury their dead there too if they wished. The nobleman asked to preserve the graves of the Pistohlkors family. This request has been honoured. Throughout the Soviet occupation the Pistohlkors family tried to maintain contact with their ancestors' resting place. There is a tradition that once a year some members of the von Pistohlkors family visit their former lands in Rutikvere. Today the Kütimäe cemetery is under the jurisdiction of the Pajusi Parish and is one of the best-kept rural cemeteries.

Ründo Mülts


The historical facts help to broaden the horizon, but when we reached the place our emotions were running high. Knowledge is certainly useful, as we, the pilgrims with a cultural-historical interest had no idea about the existence of the Kütimäe cemetery. We are grateful to Ründo, who was our knowledgeable guide on this rainy day.
The tiny chapel hill stood before us dozing off in a drizzle as in a fairy tale. Sad and beautiful was the sight of the chapel beyond the rounded top of the hill.
Dear pilgrim, when the road leads you there, go to the Kütimäe cemetery – you won't regret it. We wish you a happy new experience!

When you have looked around and sat down in Kütimäe Cemetery, there is nothing more than taking the Pilgrimage Route again. First return to the famous Arisvere Village triple crossroad and then towards to the Rutikvere.
Before Rutikvere (from the bridge to the Water Mill's road), there is a nice place – a trout breeding in Kõrkküla Village where you can eat fish and a camping. (Contact: OÜ Vikerkala, e-mail: vikerkala@hot.ee / phone: +372 5251726)
As usual, you need to notify couple of days in advance, because the owners, Lille and Paul are too busy, to make barbecue grilling just in case. You can also send a message – the keyword should be "palverändur" (pilgrimage).

After that you need to go towards Adavere, across the Põltsamaa River, and then you will see the Rutikvere Mansion. In Rutikvere Bus Stop stands the Rutikvere Village Stone, which was consecrated together with the Riiusaare Estonian-Livonian Border Stone, on August 16th, 2014.

Daila Aas, 2019


http://et.wikipedia.org/wiki/K%C3%BCtim%C3%A4e_kalmistu