The new Pirita cemetery
In the late 19th century, a cemetery for the Nehatu parish was established near the Koch family chapel (the old cemetery is located in front of the Pirita convent church). The owner of a nearby farm donated 0.75 ha of his potato field for it. The inhabitants of Iru who were members of St John's congregation, thus no longer had to bury their dead in cemeteries far away in the town.
Data about the Pirita cemetery mainly derive from the memoirs of Maimu Valdek. According to their family saga, her aunt married a Swede called Pernkvist, whose ancestors remained in Estonia after the Great Northern War (1700–1721). There are other people with Swedish names in the cemetery, and the gravestones provide information in Swedish about their origin.
The first burials in the new Pirita cemetery occurred in December 1884. For some reason, the cemetery was closed for new burials in 1928, but was reopened in 1930. During the Soviet occupation it was closed once again in 1977; from 1988 onwards it has been possible to bury there once more, although mostly this is for people who already had a plot in the cemetery. This is quite understandable, with the cemetery being fairly small. When Tallinn hosted the 1980 Olympic sailing events, it was decided to close it down altogether, but the plan was luckily abandoned. In the 1970s–1980s the cemetery archive was unfortunately destroyed in fire.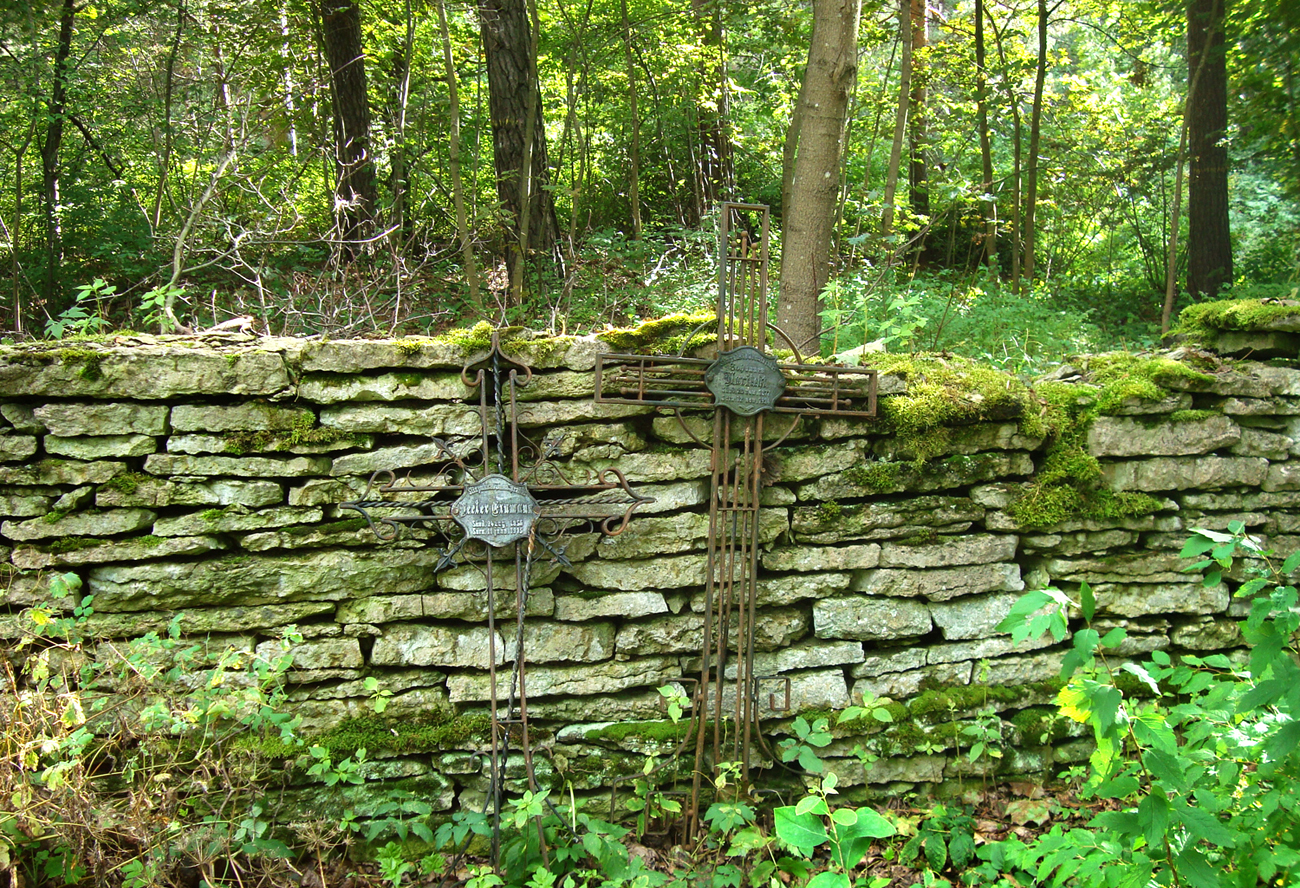 The cemetery is surrounded by a low limestone wall, partly constructed without mortar. The cemetery has various remarkable items, such as family plots surrounded by an iron fence, old marble and granite grave monuments.

Several significant people in Estonian history are buried here. Entering the sort of main gates facing towards the town, walking on to the right, we reach the Prosallik family grave plot. A few iron crosses, and names of ancient farm owners on metal plates still survive. The grave of engineer Nikolai Voldemar Prosallik who died in 1926, however, is adorned with an imposing lancet-arched grave marker made of black gabbro, which even shows the stonemason's signature.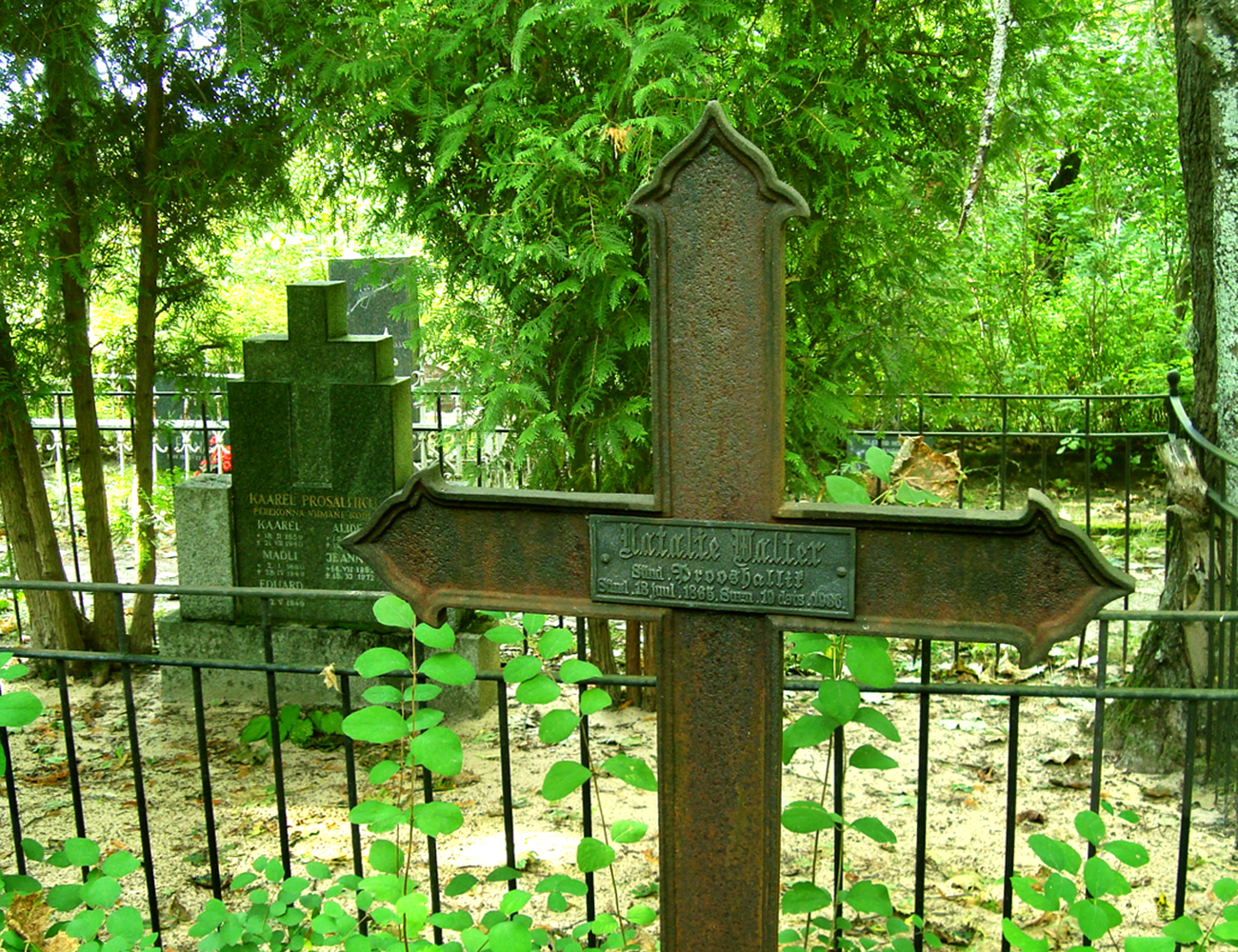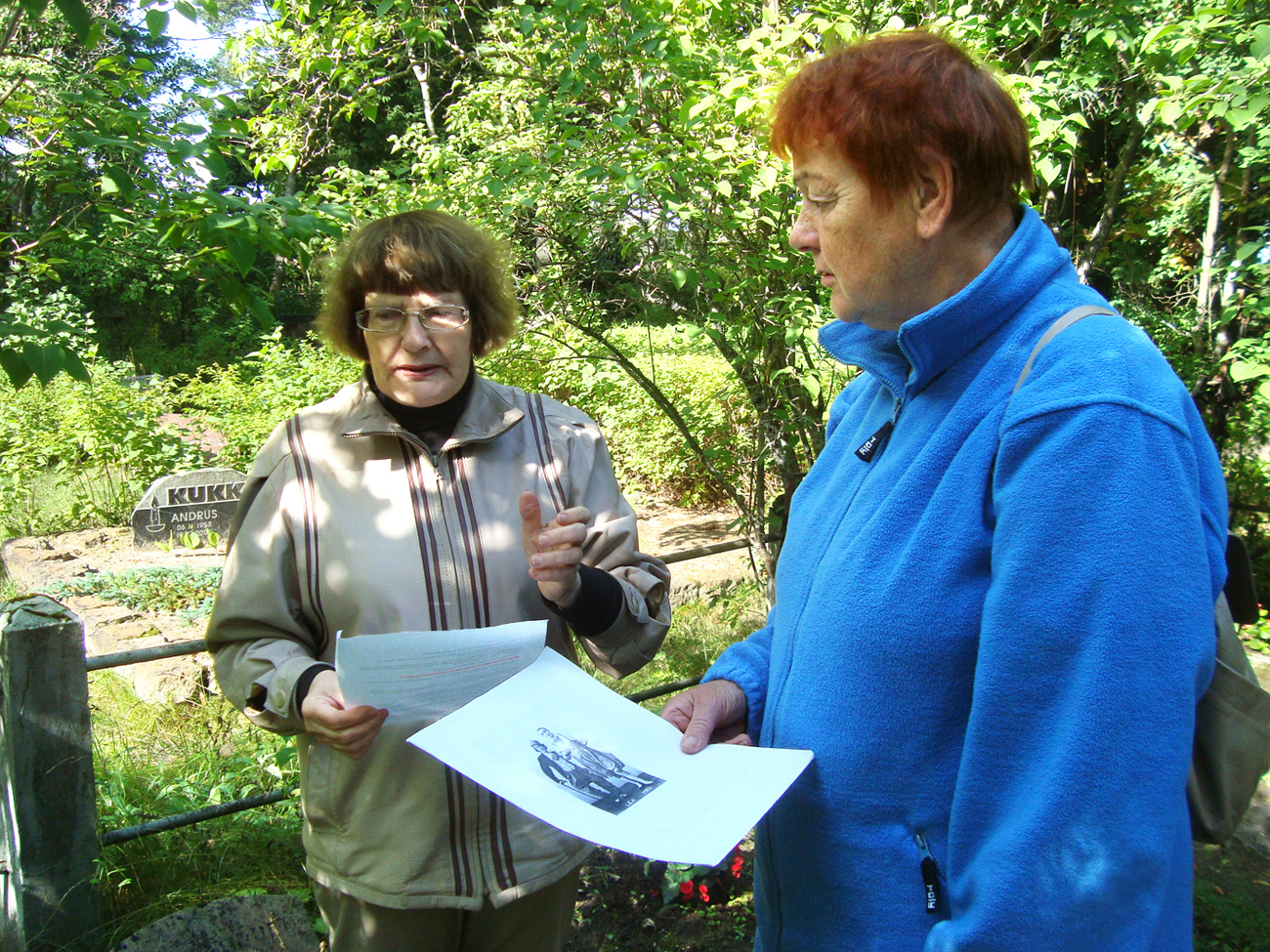 Walking back towards the centre of the cemetery, we see on the right the grave of Friedrich Einberg (1873–1953), the long-time head of the Nehatu primary school. He wrote the chronicles of the school. The shipping company "Linda" was also founded in Nehatu schoolhouse by Gustav Eslon. The building was originally planned as a parish school; its original Russian-language sign still existed in the 1980s, before the brainless officials at the town's cultural board allowed it to be burnt down.

Friedrich EinbergŒ's son Tiit Eipre (Theophil Einberg, 1904–1986) was a prominent hydrologist, founder of our national hydrological service, and a productive scientist.

We now reach the grave of the folk-song collector Madis Odenberg (1872–1913) born in Hara village. Educated at the parish school, the young man with aspirations was basically a self-taught man, an avid reader who learned Russian, German and Finnish. Besides farming, he took up gardening, beekeeping and photography. Madis Odenberg corresponded with other folk-song enthusiasts, such as Jaak Järv and Jakob Hurt. In 1890–1896 he sent Hurt 135 pages of folk songs. He also sent Johann Eisen 45 pages of folk legends and some photographs. Madis Odenberg's modest grave marker was destroyed in 1974, but not removed. His grave is now marked with a new granite memorial plate.

Enn Nurmiste (Nikolai Neuhaus, 1894–1968) was a educationalist, an innovator of vocational education and a dedicated teacher. He fought in the schoolteachers' battalion in the War of Independence (1918–1920), and was wounded. After the War he continued teaching, during which he noticed the shortcomings of our technical vocational education, having studied relevant teaching at technical universities in the Nordic countries, especially in Sweden.
On Enne Nurmiste's initiative, the Estonian Parliament passed regulations for the Tallinn Technical College in 1928. General subjects were cut back and specialised subjects were expanded, thus providing the students with professional skills. The enthusiastic director introduced history of culture as well and was a great inspiration for the students. Enn Nurmiste organised instructive trips abroad and to Estonian factories for the students to see and learn.
The college needed its own house. In 1937 a plot of land was given for this purpose on the corner of Pärnu Road and Liivalaia Street. The house was completed in 1941 from the design of architect Alar Kotli, and was the best example of a modern school at the time. Unfortunately, it was immediately transferred to the army. The college got it back only after the War in 1945. Enn Nurmiste was able to head it until 1946, when he was sacked by the people's commissar of education. Nurmiste continued as a teacher of physics at the same school.
In January 1950 the Soviet security forced arrested Enn Nurmiste in the physics laboratory of the school that he had established. He was sentenced to 25 years in prison camps in Kemerovo oblast in Siberia. He was released in 1955 and was allowed to continue as a teacher at the Tallinn Secondary School no 1.
Enn Nurmiste's students said that he not only advanced technical education, but also changed the way of thinking of the masses. Enn Nurmiste was a member of the National Assembly and the city council, received the Estonian Order of the White Star, and was an alumnus of the student corporation Fraternitas Estica.

Julius Aleksander Koppel (father of actor Einari Koppel), the famous Clown Lex (1892–1935) was born in Iru. In World War I he was awarded the St George's Cross, was arrested during the German occupation, thrown into Pääsküla prison camp from where he managed to escape. He fought as a cavalryman in the War of Independence. After the War, he worked as a theatre director in a theatrical society, and later in the miniature theatre Apollo. He performed as a clown for the first time in 1922 in Grand Marina with Max (Anton Niilman).
The popularity of the clowns Max and Lex grew rapidly. They introduced intelligence into their act. Even the greatest clowns of the time acknowledged them, which was not that common. Max and Lex sang topical verses. Lex was killed in a car crash on a tour in Finland in 1935. Max continued to perform, but not for long. He got tuberculosis of the throat and died soon after. They were bitterly mourned in the papers. The best Estonian pair of clowns thus finished for good.

From clown Lex's grave towards the cycle track, near the cemetery wall is the plot of the Veimer family. The parents of the one-time president of Soviet Estonia's Academy of Sciences Arnold Veimer are buried here. From 1941 Arnold Veimer had the post of the people's commissar of light industry in German-occupied Estonia.

When Tallinn acquired this particular piece of land, the cemetery was given to St John's congregation. It was closed during the Soviet occupation, but is currently again open for burials. The Pirita cycle track was established next to the cemetery during the Soviet occupation.

Mare Kask and Lagle Parek
Sources
http://www.kalmistud.ee/Pirita-kalmistu-tutvustus
Audio: Garmen Tabor