St Matthew's Church in Järva-Madise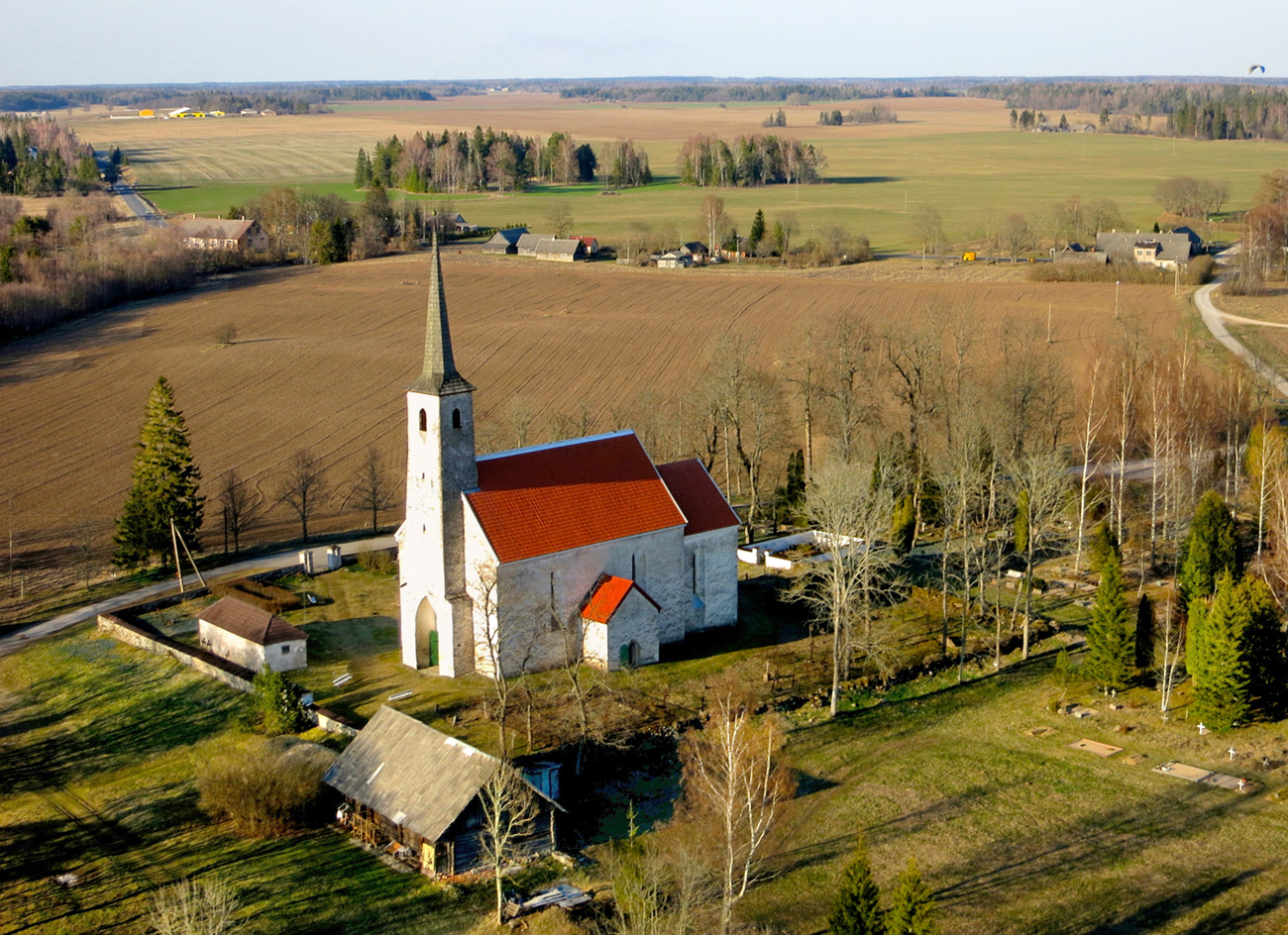 Järva-Madise Church is dedicated to the evangelist Matthew, although the name of the parish was originally Goldenberg. In the early 14th century Hoyer von Goldenberg was the Järva vogt of the Teutonic Order, which means that he was the founder of both the church and the parish. The appearance of the first church was not known; it was erected in a busy place, by the Albu-Paide road, where local roads may have met up as well. The Valkena (Kärkna) Cistercian monastery had its office in Albu, which in 1281 became the property of the Teutonic Order through exchange of lands. The property of Albu manor belonging to the monks reached to Kodru village, and it is likely that in the 13th century, Järva-Madise could have been part of it. Looking from the Albu manor, this was hinterland, although after the church and parish were established, it was namely Järva-Madise that became the centre.

The Järva vogt was also the supervisor of the building of the stone church at the beginning of the 15th century. The information about this is found on the chancel room keystone, showing a coat of arms with a cross, surrounded by lilies. Although we do not know whether the cross was black, there is no doubt that this is a coat of arms of the Teutonic Order. Lily was the symbol of Virgin Mary, the patron saint the Order and the Järva vogt used it on his seal as the central design element. As the church stood on the lands of the Albu manor, the mano probably held the the rights of patronage. In the 15th century northern Järvamaa, Albu was one of the most powerful Teutonic Order manors.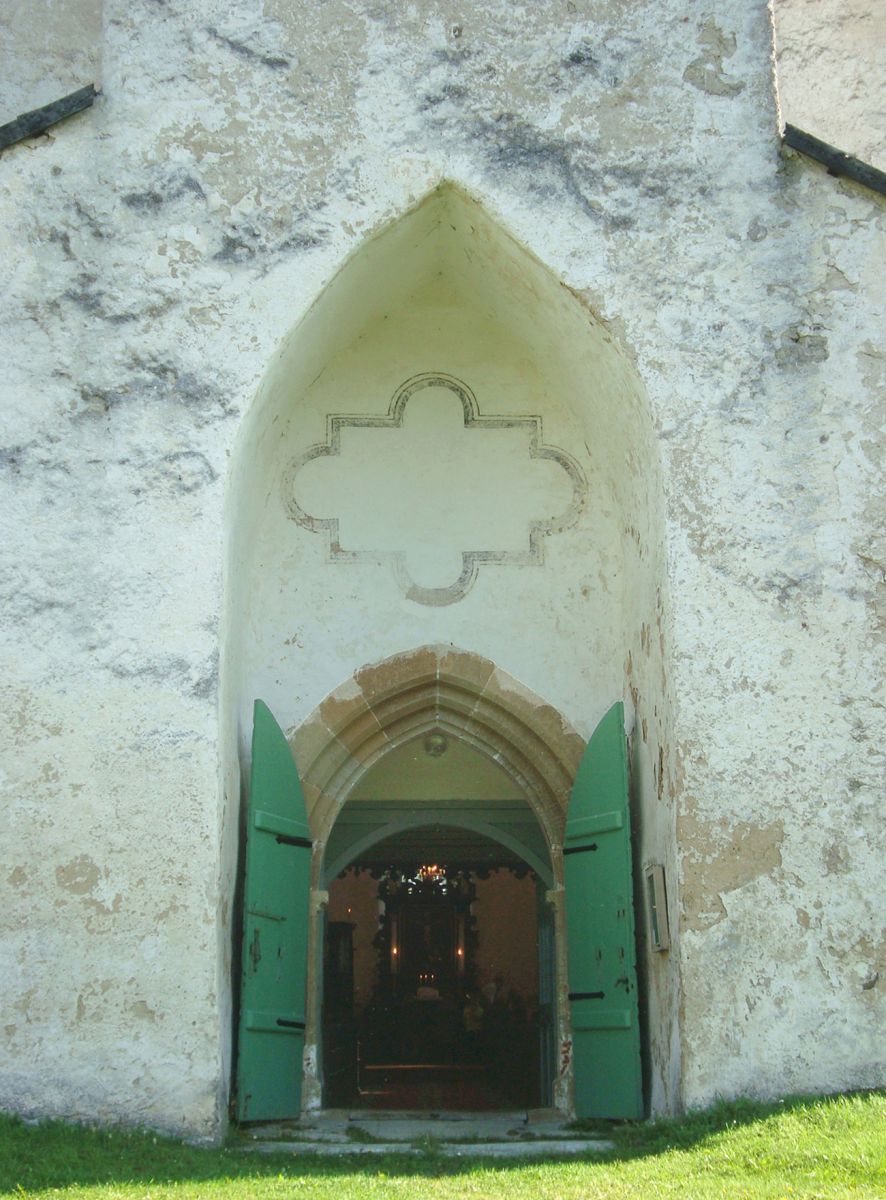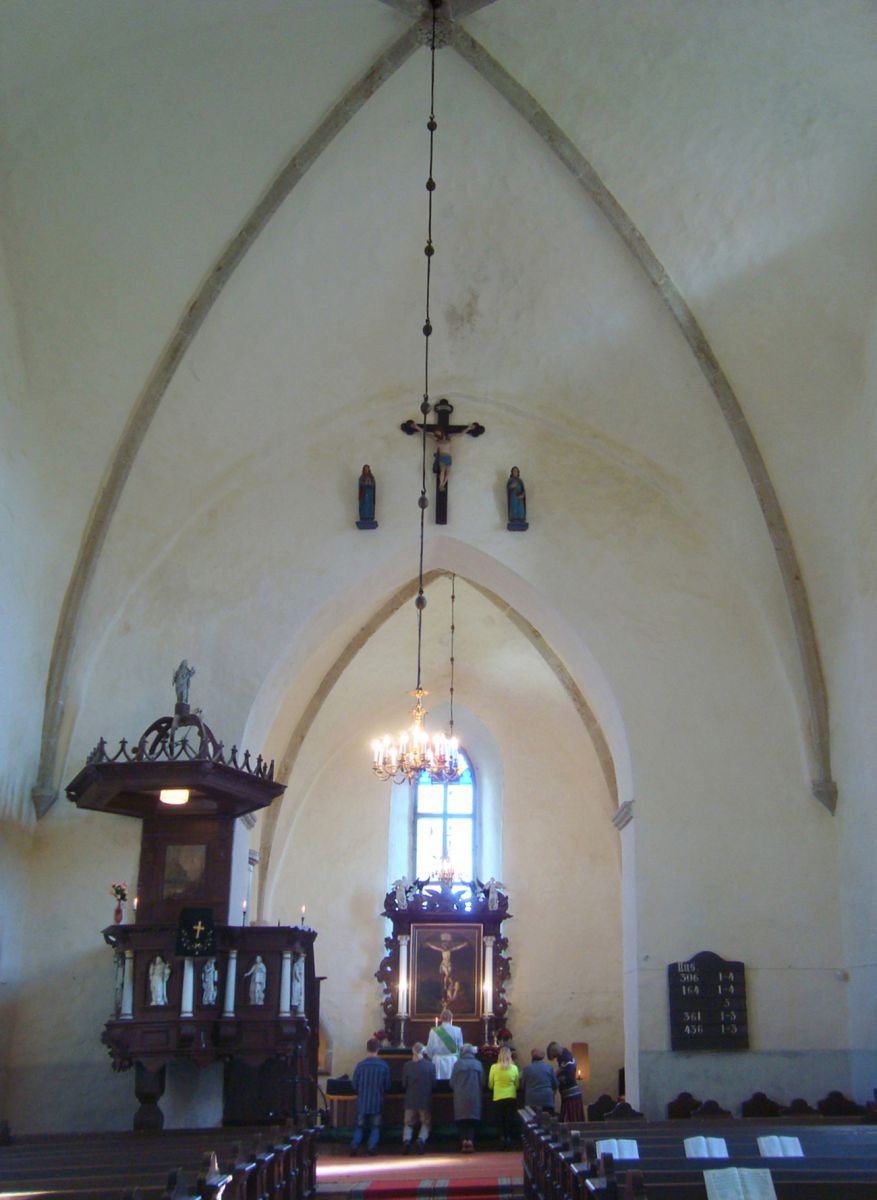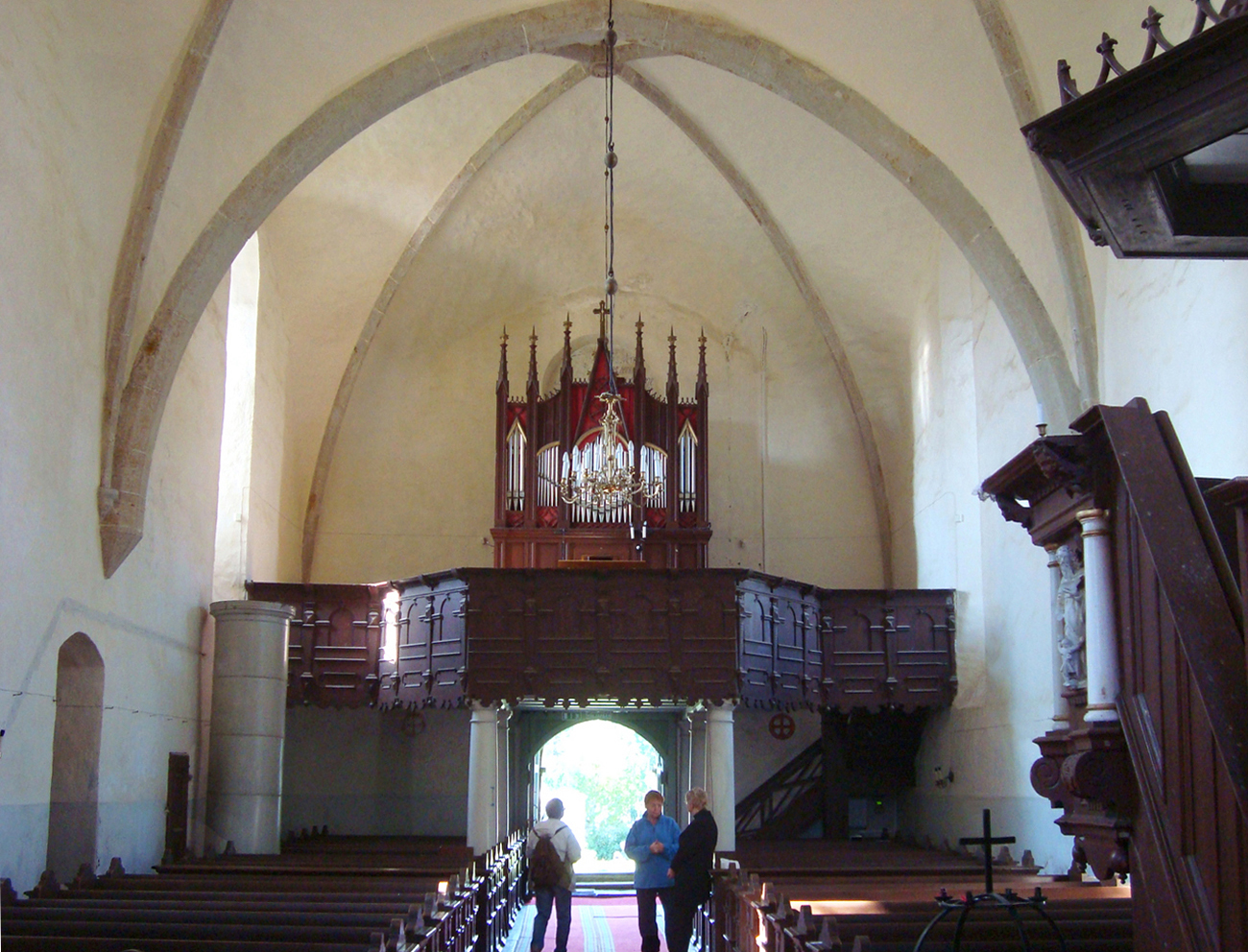 Albu manor had the patronage of the church also during the modern history, and the manor lords were responsible for building and furnishing the church. The Baroque altar wall was completed at the end of 1680s in the Tallinn workshop of Christian Ackermann who came from Köningsberg; the altar painting, however, is from the 19th century (the old painting is stored in Järvamaa Museum). The pulpit was made by the Tallinna craftsman Lüdert Heismann in the early 1650s. The wooden sculptures of the church also date from the Swedish era and the big tombstone on the chancel wall. The tombstone depicts the Albu manor lord Adam Schrapfer, who died in 1630, next to him is his wife Anna Elisabeth von Taube. Originally, the stone was located in front of the altar in the chancel floor, the most respected place in the church.

The 19th century brought along significant changes in the appearance of the church – the tall western tower was completed. This became a character in the works of the prominent Estonian novelist A. H. Tammsaare who was born in Albu parish. The place was made famous by another, Eduard Vilde in his novel "Prophet Maltsvet".
In 1861 Albu was the heart of peasant uprising in Järvamaa.

Kersti Markus, 2017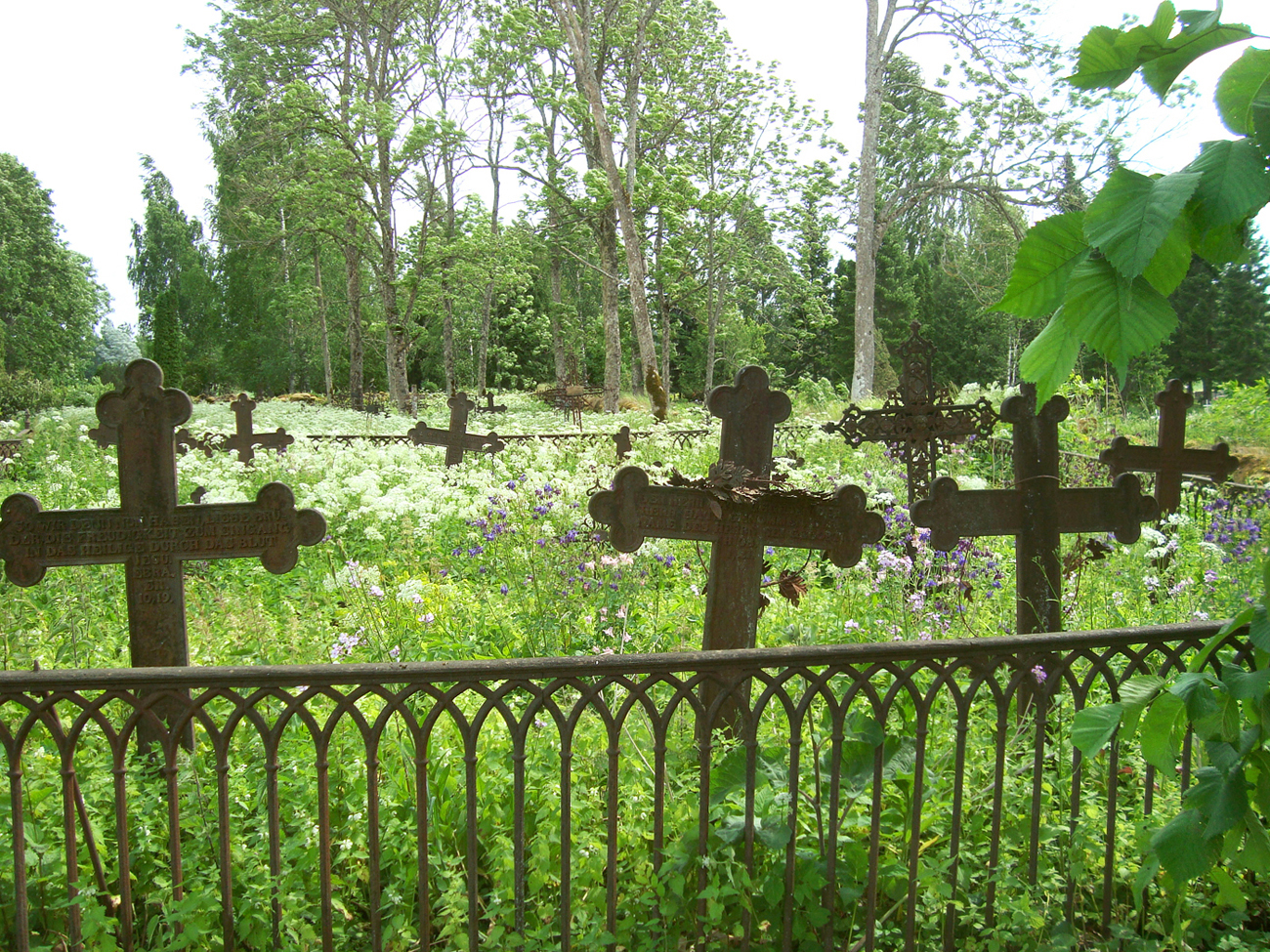 http://www.kirj.ee/public/Acta_hist/2009/issue_1/acta-2009-14-3-30.pdf
http://register.muinas.ee/public.php?menuID=en_monument&action=view&id=14935