The cross at Ihasalu
Once there was a chapel here with an adjoining graveyard. The exact date of the foundation of the chapel is not known. It must have been destroyed during the Great Northern War. According to a legend the chapel was burnt down together with the inhabitants of the village. This was a holy site for the locals and thus a small new chapel was built on the same site. The authorities did not like it that old customs were still observed and the chapel was pulled down in the second half of the 19th century.

There are several legends and stories about the place. Sometimes an unknown female voice is heard talking: it forbids you to to sit down.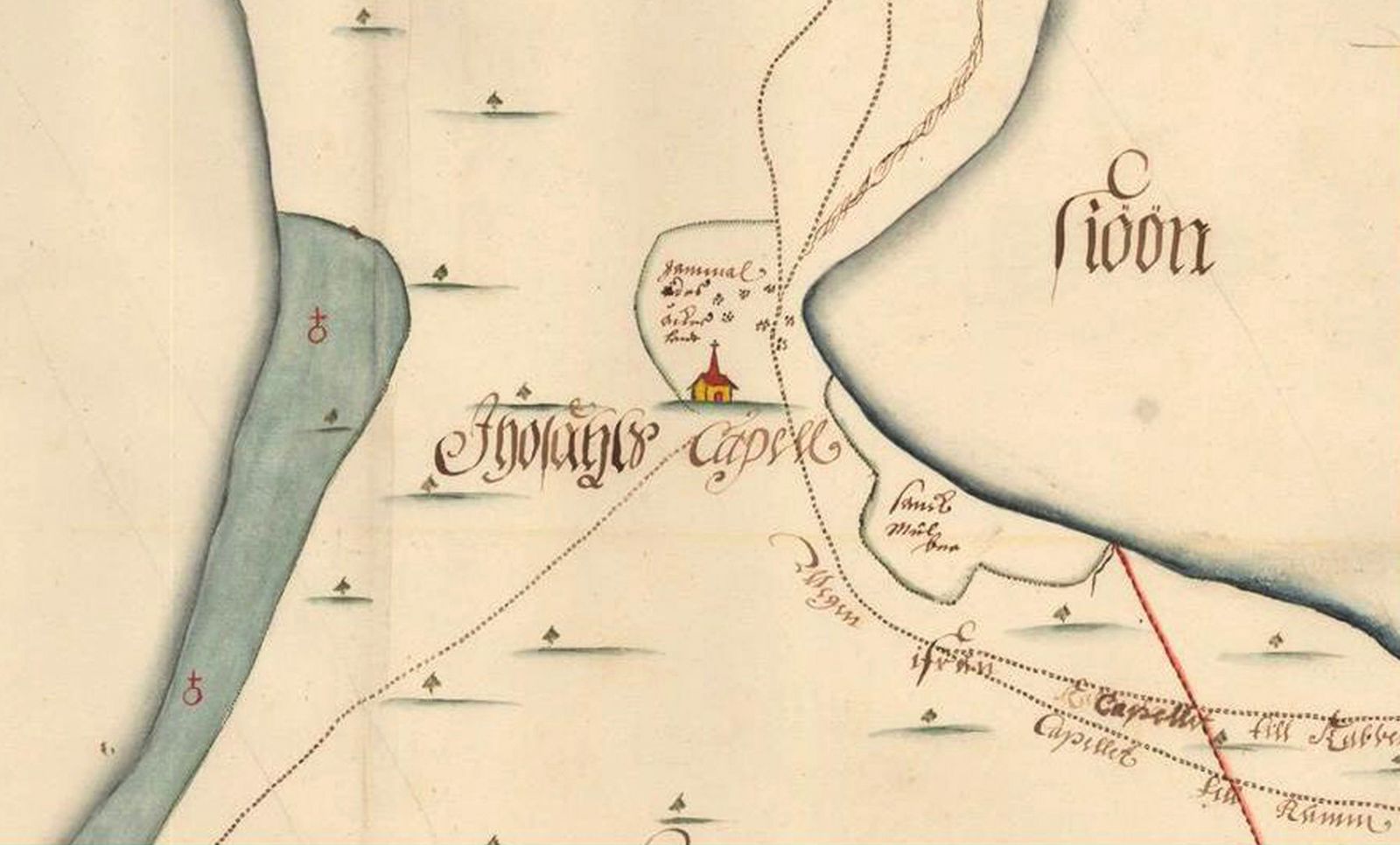 In about 1376 three Swedish men from the village of Rohuneeme gave testimony at the Vadstena Monastery in Sweden about a miraculous happening. The wind had pushed them towards the coast of Kaberla, which may be identified as the present-day Bay of Kaber-neeme. Some local pagans seized them, tied stones around their necks and were going to drown them. The men cried out to Bridget for help and did not perish, although the locals had tried to kill them. On seeing such a miracle, the attackers let them go. Now the Swedish cried out to Bridget for the second time, and lo! their ship took them to sea and they escaped to their home port, alive and well.
The miracle of Kaberla was included in the list of miraculous deeds of Bridget, and on this basis she was canonised in St. Peter's in Rome on 7 October 1391 by Pope Boniface IX.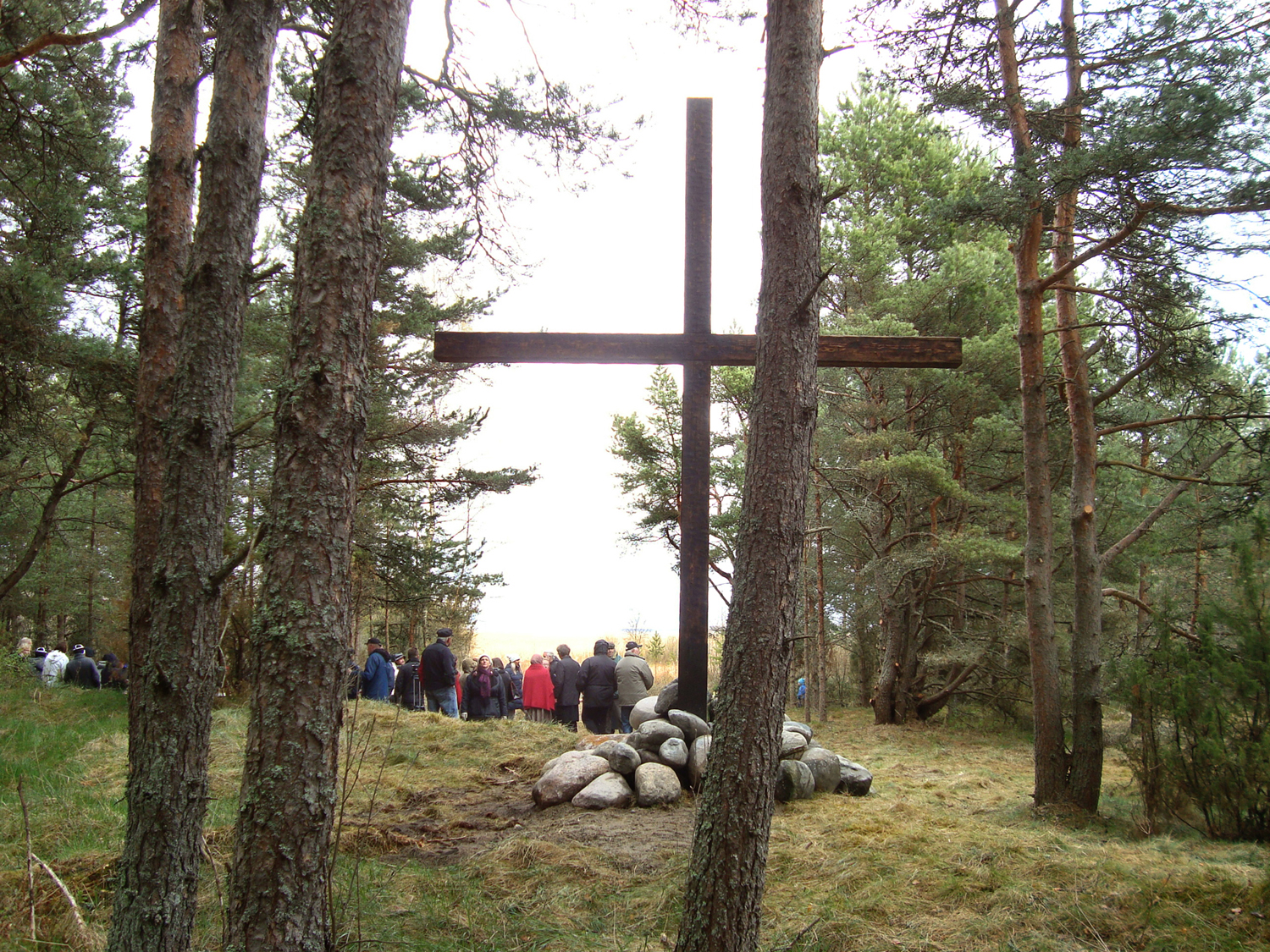 Was this the reason why the chapel was built? We do not know. But we can contemplate it by sitting on a bench for a while and looking at the cross standing against the background of the sea.
The cross was blessed by Father Vello Salo and the Bridgettine sisters together with the villagers of Ihasalu and Friends of the Pirita Convent on 11 May 2014. The prayer bench nearby was blessed by Margus Kirja, pastor of Jõelähtme Church on 28 December 2014.

Janek Shafranovski


Pilgrims' lodgins at Ihasalu
You can get lodgings at Ihasalu in a small, comfortable, freshly renovated house. There are places for seven people, washing and cooking facilities. If you bring your own bedclothes (there is a bed with a mattress), the price is 10 €; with bedclothes and breakfast it is 25 €.
Contact: kert@veiper.com; telephone numbers 510 0407; 5665 4253
Sources
Audio: Garmen Tabor
Video: Jaan Kolberg, Stuudio Navona